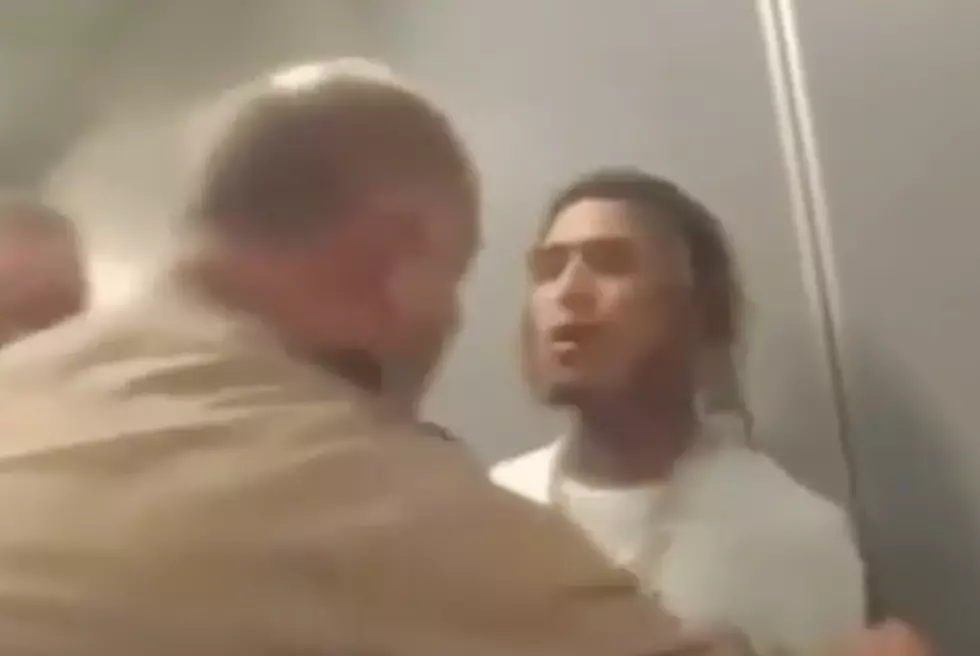 Lil Pump Disorderly Conduct Charge Dropped After Airport Arrest Video Goes Viral
Lil Pump via Instagram
While the Miami-Dade Police Department conducts an internal investigation of their run-in with Lil Pump at a Miami International Airport, the state attorney has decided to drop the disorderly conduct charge against the rapper.
Speaking with TMZ in a report published today (Feb. 25), Pump's lawyer Kenneth Weisman confirmed that Pump's disorderly conduct charge, one he caught after police pulled him off his flight bound for L.A. last December 2018, was withdrawn.
"I commend the State Attorneys Office's for concluding that the underlying incident was nothing more than an emotionally charged police-citizen encounter that involved no criminal wrongdoing on the part of [Lil Pump]," Weisman told the celebrity gossip site.
This news comes after body cam footage from Pump's heated interaction with police surfaced online. The video shows the officers engaging in a loud argument with the Miami native, and their attempt to pin a bag that reportedly smelled like marijuana on him.
After the video leaked, Pump told his 17.7 million Instagram followers that he planned to sue the Miami-Dade PD for mistreating him during their interaction. Once footage of the altercation went viral, an investigation was launched into Pump's case to determine whether or not their officers acted inappropriately.
"Command staff members are aware of the Body Worn Camera footage and are reviewing it to ensure compliance with our established policies and procedures," reads a statement the Miami-Dade PD gave to TMZ. "We take pride in a professional level of service and fairness to all and hold ourselves accountable for our actions."
Keep your eyes open for more developments regarding Pump, and be sure to check out his new Harverd Dropout album.
See Photos of Lil Pump Behind the Scenes at the 2018 XXL Freshman Class Cover Shoot