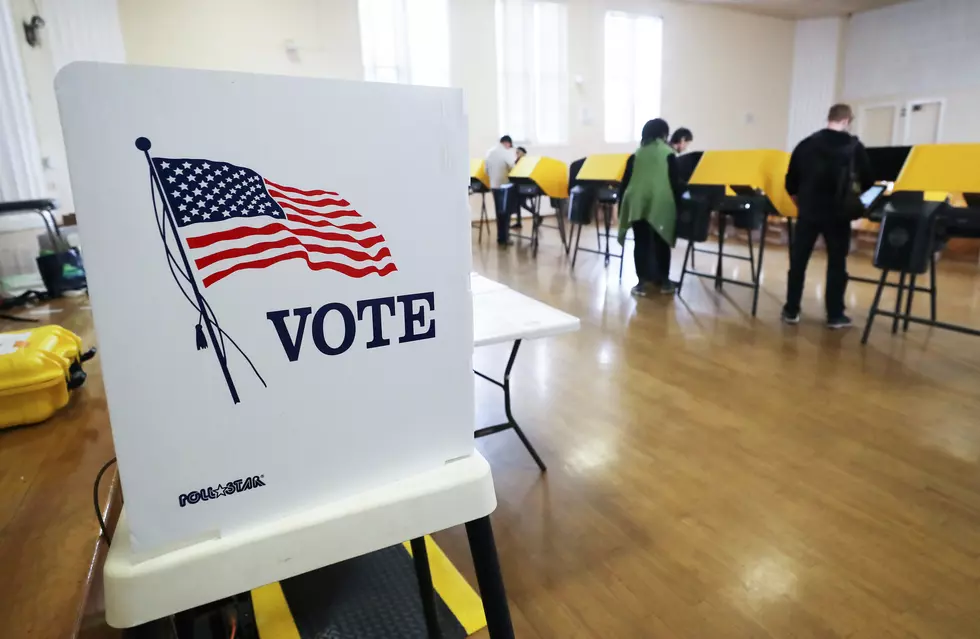 Louisiana Governor's Race : Candidates, Voting Dates & Deadlines
(Photo by Mario Tama/Getty Images)
For 20 years, Louisiana has had a Democrat governor, from 1877 to 1980. Likewise, for 24 years, Republicans have held the governor's office from 1976 to 2020. Both parties took the seat back and forth throughout the decades. Many of the Louisiana Governors have served more than one term, like Governor John Bel Edwards (D), who was first elected in 2015 and re-elected to his second term in 2019.
His service in the governor's office is ending, and it will soon be time for Louisiana voters to decide on a new candidate to lead our state. The 2023 gubernatorial election season is heating up. Sixteen candidates have announced their candidacies for Louisiana Governor in the Pelican State and will head into the 2023 gubernatorial primary election on October 13. They are as follows:
Daniel Cole (D)
Oscar Dantzler (D)
Xavier Ellis (R)
Sharon Hewitt (R)
Xan John (R)
Richard Nelson (R)
Benjamin Barnes (I)
Keitron Gagnon (I)
Jeffery Istre (I)
Frank Scurlock (I)
Despite the long list, some clear front-runners have pulled ahead of the pack. These four candidates have established substantial campaign momentum and media attention in making their run for Louisiana's next governor. Dr. Shawn Wilson (D) was endorsed by Governor John Bel Edwards, Jeff Landry (R), Hunter Lundy (I), and John Schroder (R.)
Why Is There A Gubenitory Primary?
Louisiana uses a majority-vote system, which means during the primary (October 14, 2023) all candidates appear on the same ballot. A candidate can win outright, but, they must have at least 50 percent of the vote. If no candidate gets that, the two with the most votes, regardless of party, move on to run against one another in the general election. This year's general election will take place on November 18, 2023.
What Is The Deadline To Register To Vote For This Election?
Vote By Mail: Postmarked by Wed Sep 13, 2023
Vote In-person: Wed Sep 13, 2023
Early Voting For Louisiana Gubernatorial Primary: Sat September 30, 2023 - Sat October 7, 2023:
CALCASIEU REGISTRAR OF VOTERS
REGISTRAR OF VOTERS OFFICE 1000
RYAN ST RM #7
LAKE CHARLES, LA 70601
8:30 am to 6:00 pm for each day of early voting
Louisiana Gubernatorial Primary Election Day - Oct 14, 2023
Absentee Ballot Deadlines
Deadline to Request an Absentee Ballot:
Online: 4:30 pm Tue, October 10, 2023
Mail: Received by 4:30 pm Tuesday, October 10, 2023
In Person: 4:30 pm Tue, October 10, 2023
For any voting questions, go to rockthevote.org, geauxbiz.sos.la.gov, or the Louisiana Secretary of State website, www.sos.la.gov.