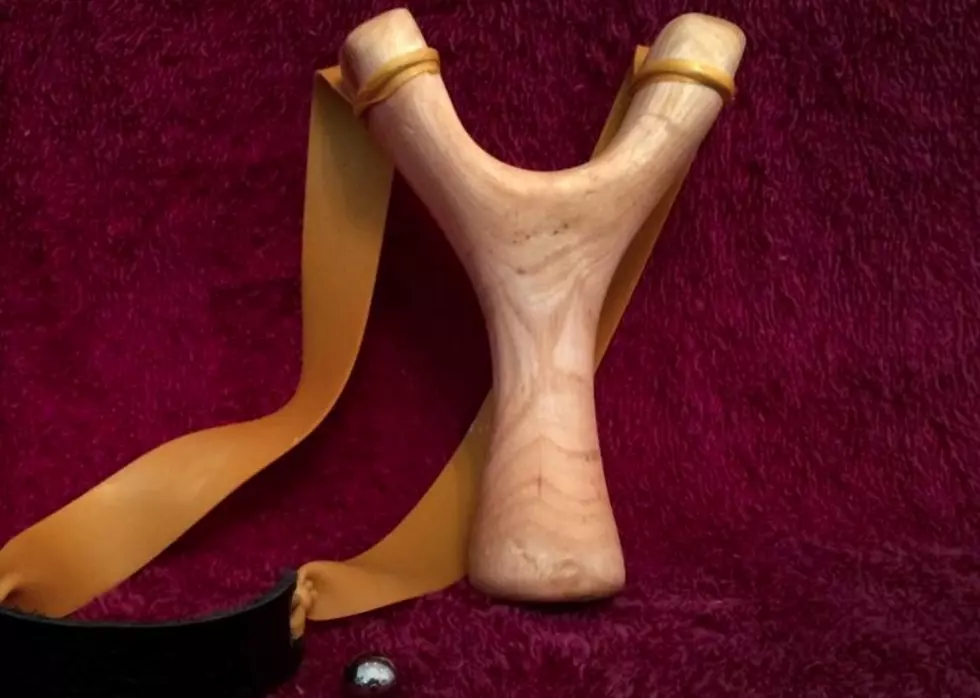 Louisiana Man Arrested After Attacking Building with a Slingshot
The Slingshot King via YouTube
Police in the Jeff Davis Parish town of Jennings had a bit of a conundrum on their hands last Friday. Employees at the Jennings American Legion hospital reported a person there was making threats against those that worked there and JPD was dispatched to rectify the situation and removed the individual who was threatening harm.
Jennings Police Officers reviewed security video from the hospital and determined the suspect in the case was Heath Broussard. Broussard is reported to be a 41-year-old resident of Jennings. His identity was also corroborated by employees who were allegedly threatened by the man while at the hospital.
As officers were planning to find Broussard to bring him in for questioning another business in Jennings called JPD with a complaint. That complaint was in reference to damages done at that local business. Officers from JPD arrived on the scene and began to review the security video.
The video from the business appeared to show a suspect, later identified as Heath Broussard, using a slingshot to fire projectiles toward the building. One piece of video that was reviewed by JPD allegedly showed Broussard firing the slingshot at the front door of the establishment shattering the glass.
Broussard was located by officers following the damage complaint and was taken into custody. He was charged with Simple Assault and Criminal Damage to Property (Felony). He was taken to the Jeff Davis Parish Sheriff's office for booking.
Meanwhile, there are probably some other people from Jeff Davis Parish that you might like to meet, yeah these folks seem to be just a bit nicer.
10 Most Famous People from Jefferson Davis Parish
Jefferson Davis Parish is the most western of the Acadiana parishes. It was named after the President of the Confederacy during the American Civil War, Jefferson Davis, and was founded in 1912. Jeff Davis Parish is comprised of five incorporated towns including Elton, Fenton, Jennings (Parish seat), Lake Arthur, and Welsh. And in the 2020 census, there were 32,250 people living in the parish, making it the 33rd most populated parish in the state out of 64 counties.