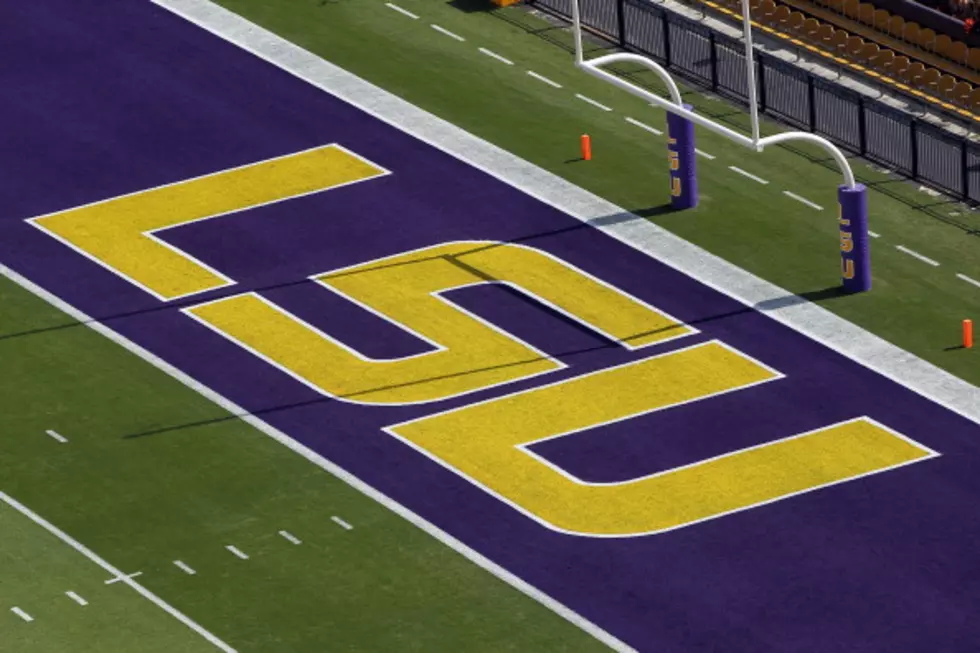 LSU Football Single Game Tickets Now Available Including Alabama Game
LSU Football (Getty Images)
The 2018 college football season begins a little over 6 weeks from now and the LSU Tigers have released single game tickets for all home games.
Single game tickets are now available for Southeastern Louisiana, Louisiana Tech, Ole Miss, Georgia, Mississippi State, Alabama, and Rice.
Of course the big game everyone wants to go to is on Saturday November 3rd, 2018 when Alabama comes to Death Valley for the big showdown.
LSU begins the 2018 season on Sunday, September 2nd, 2018 in Arlington Texas when they face off again the Miami Hurricanes on a national TV stage.