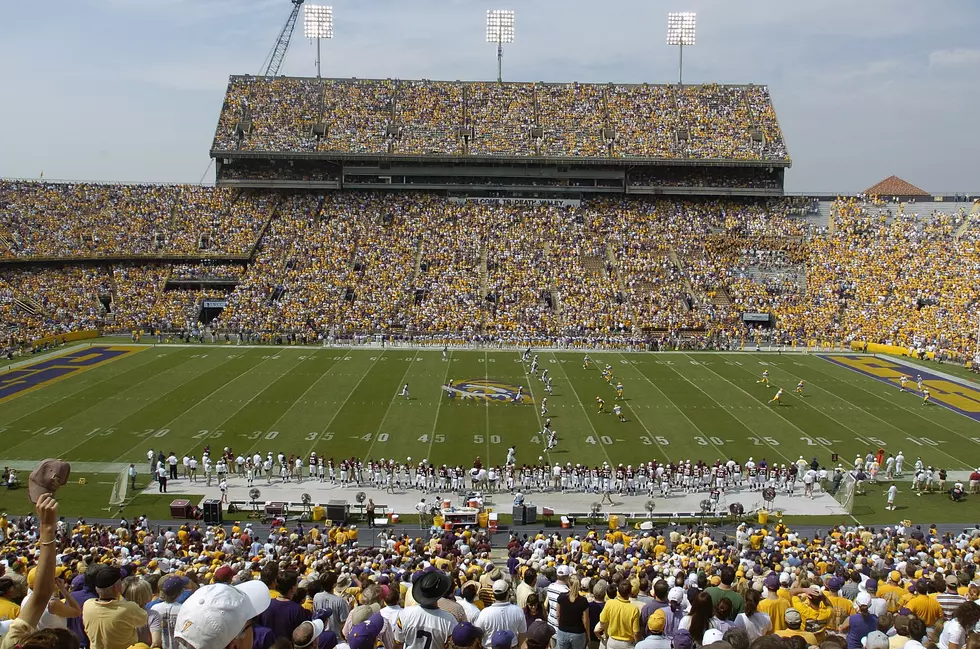 LSU Releases 2019 Football Schedule
Tigers Stadium (Photo by Chris Graythen/Getty Images)
Even though we are only in the fourth week of the 2018 season, the LSU Athletic department has released the 2019 football schedule.
The Tigers will have home games next year against SEC foes Auburn, Arkansas, Texas A&M, and Florida.  They will also take on Georgia Southern, Northwestern State and Utah State all at home too.
The Tigers will have a total of seven home games in 2019.  Their road contests include games against SEC opponents Vanderbilt, Mississippi State, Ole Miss and Alabama.
They will also take on the Texas Longhorns in week two of the 2019 season in Austin.
Currently this season, the Tigers are nationally ranked as the 6th best team in the country with a 3-0 record.  The will take on Louisiana Tech this Saturday at Tigers Stadium in Baton Rouge.