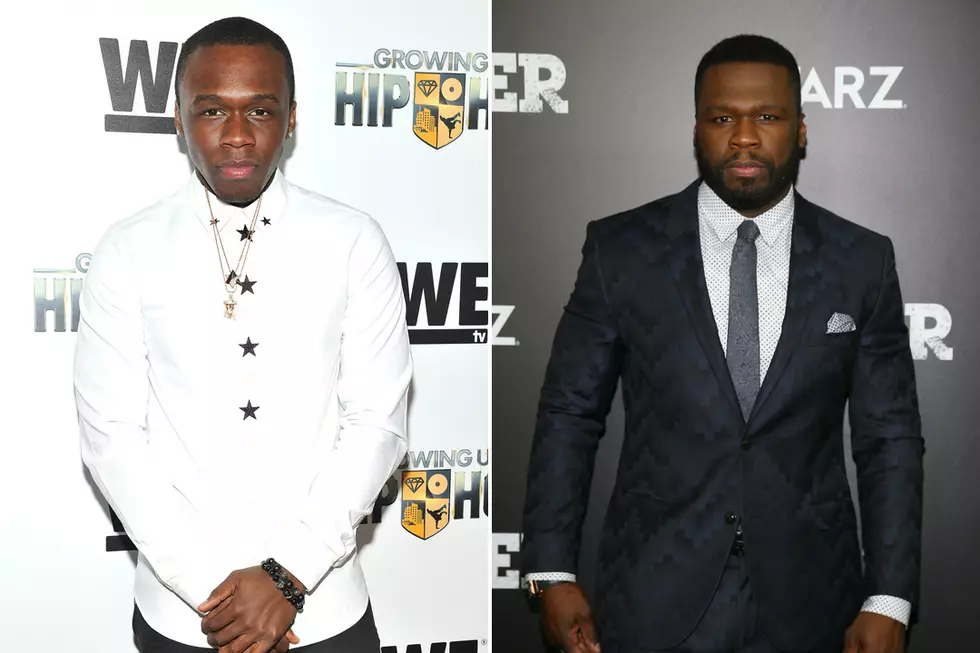 Marquise Jackson Throws a Shot at His Dad 50 Cent on New Song "Different"
D Dipasupil / :Paul Zimmerman, Getty Images (2)
50 Cent is used to taking lyrical shots from rappers, but now it's his own kid throwing them. Marquise Jackson, the son of 50 Cent, throws a jab at his father on his debut track "Different." The song, which is Jackson's first official release as an artist, features a line about 50's absence in the young man's life.
"Lost my pops, he's still alive," Jackson raps.
Jackson's mother has a very bad relationship with 50, and the young rapper has called out his father for not being a part of his life before. But now, the fractured bond has been addressed on wax.
"Growing up, my dad was my superhero," he told Rap-Up. "It was like having a father who was Superman, more or less. But then, as I got older, you start realizing things or you start seeing certain patterns and it takes an effect on your relationship with people. That's what happened with me and my father."
50 may have his fair share of family drama, but his financial woes are finally behind him. A judge recently discharged the G-Unit leader's bankruptcy case after the veteran MC paid back more than $22 million.
The "Many Men" rapper was able to pay off his debts by using $8.7 million of his own money and $13.65 million he got in a settlement. 50's former lawyers settled with the rapper out of court to avoid a malpractice lawsuit over their handling of his case against Sleek Audio.
9 Rappers Who Served in the Military