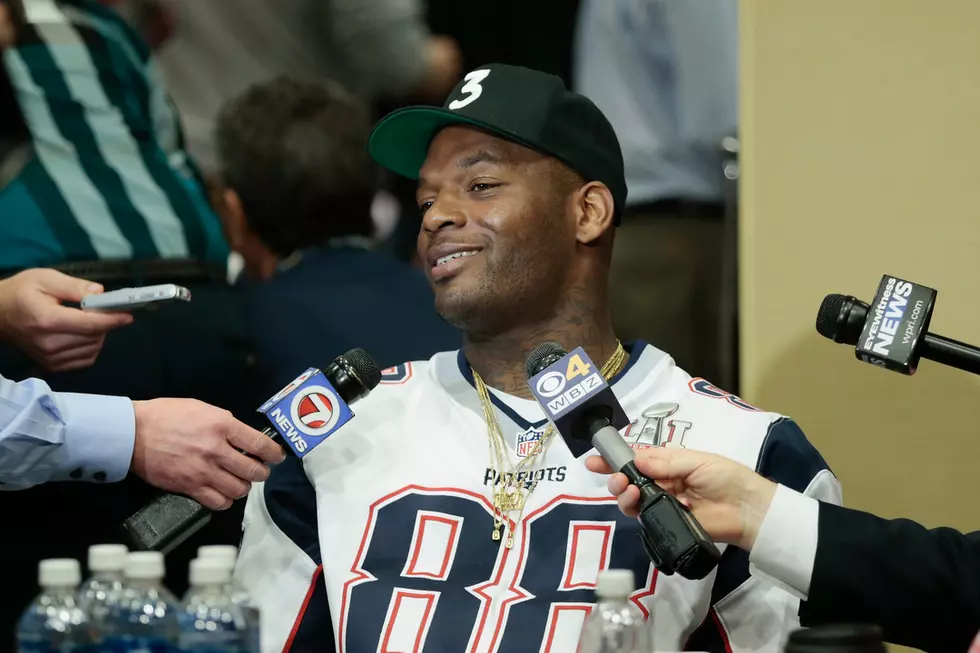 NFL Player Martellus Bennett Drops 'I'm Not a Rapper But Some of My Friends Are' EP
Bob Levey, Getty Images
Green Bay Packers tight end Martellus Bennett has released his second rap project. The Super Bowl winner follows up his 2014 mixtape, Year of the Orange Dinosaur, with a new EP, I Am Not a Rapper But Some of My Friends Are.
The free EP features five tracks with guest appearances from MatchBoxTony, David Allen Dope, Keith Jacobs, Low Down, Franchise Tief and Shaud Money. Bennett's rhyming prowess is not quite at the level of fellow NFL star Le'Veon Bell, so he leans on his homies.
"I am not a rapper but some of my friends are... is exactly what the title says it it is," Bennett wrote on his SoundCloud. "It was just me and some of my friends hanging out in the studio making music for fun and this is what came out of it. Pretty cool to have so many talented friends and be able to create with them at a high level. I am on a mission to express my creativity in as many ways as possible in 2017, this is a part of my creative journey. Enjoy."
Check out the tracklist and stream for Bennett's new EP below.
Martellus Bennett's I'm Not a Rapper But Some of My Friends Are Tracklist
1. "Dinosaurs and Dinomite" Feat. MatchBoxTony and David Allen Dope
2. "I Love Cali" Feat. Keith Jacobs, David Allen Dope and MatchBoxTony
3. "100%" Feat. MatchBoxTony
4. "Whole Foods" Feat. MatchBoxTony
5. "ShaqFu" Feat. Low Down, Franchise Tief and Shaud Money
Here Are the 2017 Hip-Hop Music Festivals You Need to See