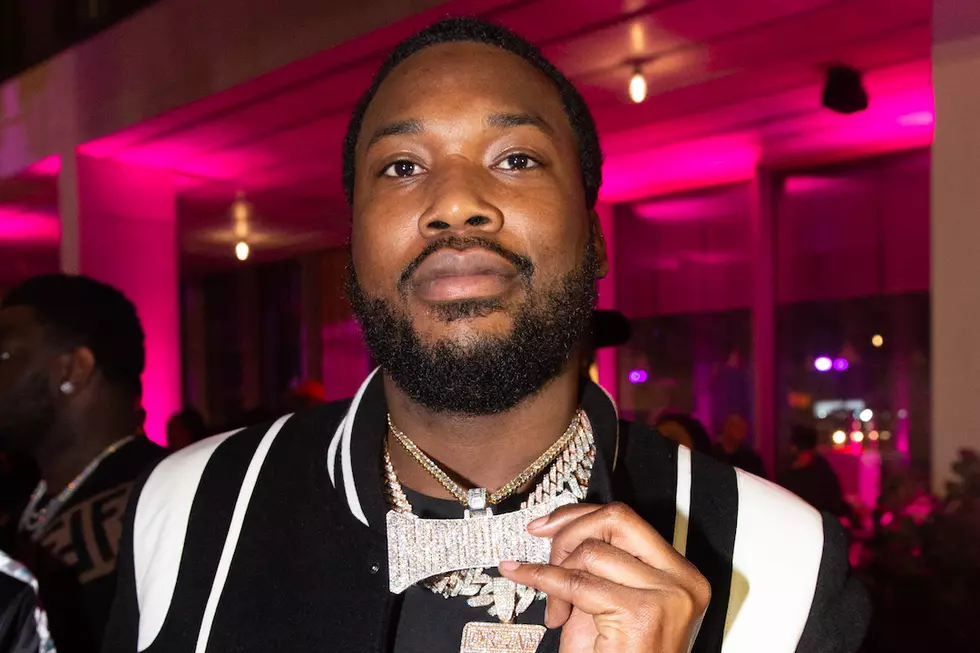 Meek Mill's Grandmother's House Gets Vandalized With Racist Graffiti
Romain Maurice, Getty Images
The home of Meek Mill's grandmother was vandalized with racist remarks, and he's got some video to prove it.
Today (Dec. 18), the Championships rapper informed his followers on Twitter that his grandmother's home was defiled by a white man armed with a white spray paint can. In the tweet, he provides a link to the security camera footage from across the street of her home in South Philadelphia, and issues a stern warning to the vandal.
"A white man sprayed a racial remarks on my Grandmom's house last night in south philly referencing white Privileged," tweeted the Philadelphia rapper. "The crazy part is this was a all black neighborhood 20 years ago It was gentrified and now this! Just don't let us catch you coward!"
Meek doesn't provide any other information about the incident, however as of now, the suspect is still on the run. The news comes after he just addressed drama from his previous relationship with Nicki Minaj.
During his #AskMeek Q&A session on Twitter on Sunday (Dec. 16) a fan asked Meek about his thoughts on Nicki's new boyfriend, Kenneth Petty, who's been surrounded by controversy after his criminal past was revealed.
"I don't feel nothing," Meek tweeted in response. "and I don't know that man to judge him ... I went to check him out on her page and found out I was blocked."
Check out the footage of the crime for yourself in Meek Mill's tweet below.
See Photos of Meek Mill's Different Looks Over the Years