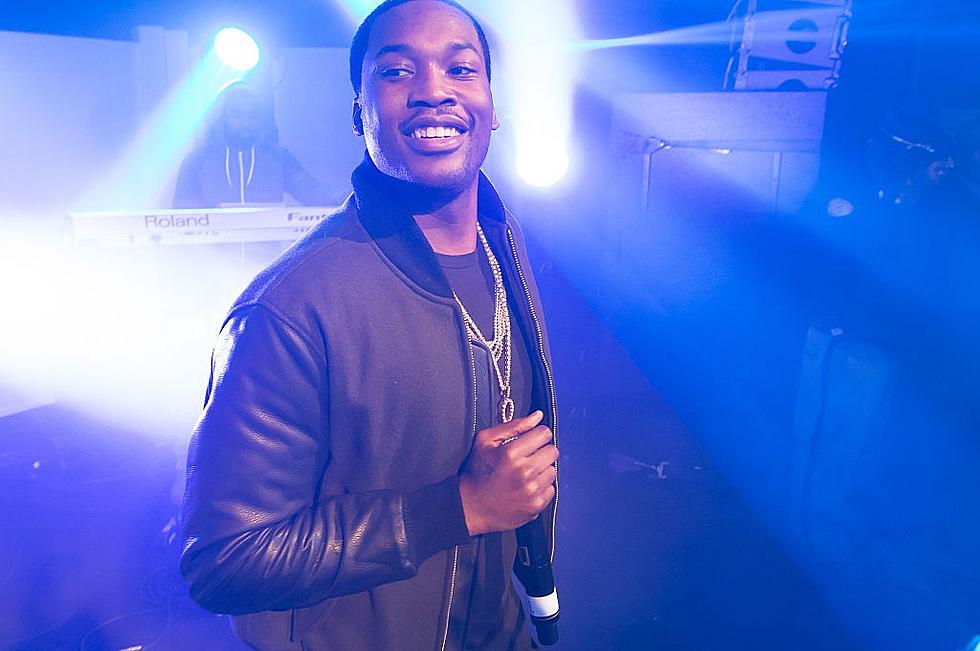 Meek Mill Shares Snippet of New Music Produced by 808 Mafia
Marcus Ingram, Getty Images
As the world waits for Dreamchasers 4, or even the first single from it, Meek Mill continues to tease songs via Instagram, posting a video of himself rapping along to an unreleased track produced by 808 Mafia. The preview comes just a few days after Meek posted a similar video, teasing a collaboration with Quavo of Migos titled "Difference."
Above though, Meek rap what could be a late addition to DJ Khaled's Major Key album opening the song with, "I got the key to the streets, I got the key to the safe / He wanna see what I'm selling, I put a key in his face / I just got back from the dealer, I got the key to the Wraith, I got the key to the billy truck, when I leave the booth Ima pick it up."
Frequent collaborator Jahlil Beats said last month that the highly anticipated mixtape should drop this fall and that the two 4/4 EPs he dropped in January should hold fans over. Meek had previously previewed a track with Nicki Minaj and Lil Uzi Vert titled "Froze," though an official release has yet to place.
Meek' has said that after the mixtape release, he plans to stop rapping about violence, focusing instead on his wealth and status. Meek said back in July, "AFTER DC4 I won't continue to rap about extreme violence!!! But I will remain to let my people know in these terrible environments to adapt and survive at any cost."
Listen to his latest preview above.
21 Rappers Who Appeared in Video Games