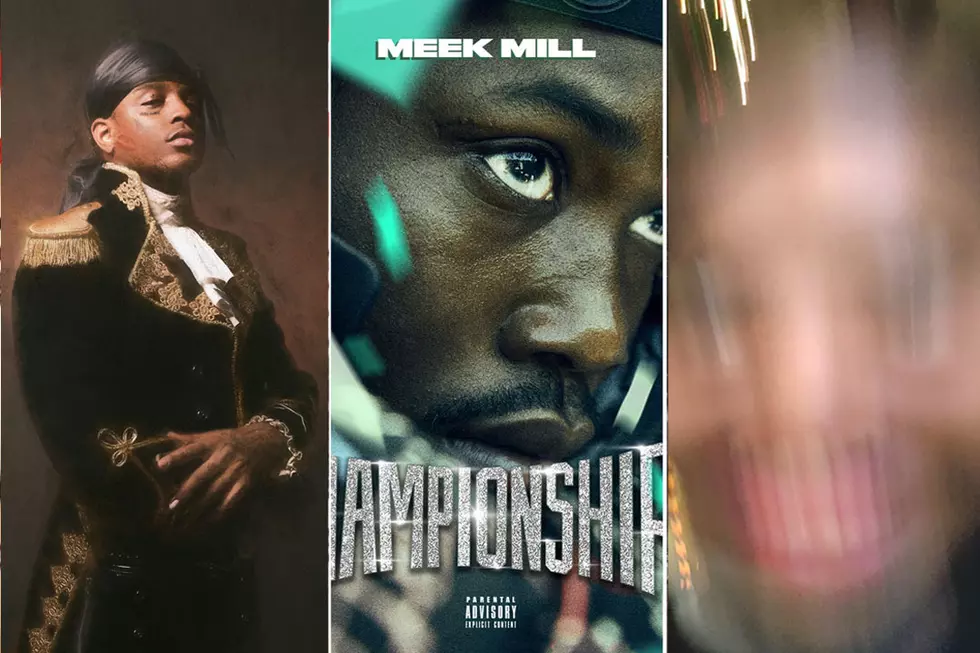 Meek Mill, Ski Mask The Slump God, Earl Sweatshirt and More: New Projects this Week
Maybach Music Group /Atlantic Recording Corporation / Republic Records / Tan Cressida
The release schedule for the last seven days has been pretty busy. XXL Freshmen J.I.D. and legendary Roots frontman Black Thought started the week off with Monday drops. Although 6ix9ine's Dummy Boy wasn't officially released to digital outlets until Tuesday (Nov. 27), the hype surrounding the leaked album spilled over from last week. Now the week concludes with the release of Meek Mill's first post-prison album, the third Lil Baby project of 2018 and much more.
Since coming home, Meek Mill has been on a winning streak. He squashed his beef with Drake and has also helped bring attention to the need for prison reform in America. It makes perfect sense that the XXL cover boy would title his latest album Championships. Now, fighting for a new cause, the Dreamchaser seems as hungry as ever.
Ski Mask The Slump God promised his fans they'd be able learn more about who he is with his next album. Born Stokeley Goulbourne, the man behind the mask is be ready to be revealed because he has finally dropped his Stokeley album. Accompanied by guest appearances from Young Thug, Lil Yachty, Lil Baby and Juice Wrld, this is the second release of the perfectionist's Freshmen year.
Life can sometimes be a blur, and sometimes so can an album cover, like in the case of Earl Sweatshirt's Some Rap Songs. The third album from the California native is without the Alchemist-produced "E Coli," but does house contributions from his mother, late father and late uncle.
Maybach Music Group/Atlantic Recording Corporation

Maybach Music Group/Atlantic Recording Corporation

Stokeley

Ski Mask The Slump God

Some Rap Songs

Earl Sweatshirt

Quality Control Music/Motown Records/Capitol Records

Quality Control Music/Motown Records/Capitol Records

Streams of Thought Vol. 2

Black Thought & Salaam Remi

Passyunk Productions / Human Re Sources

Passyunk Productions / Human Re Sources

777 Deluxe

Key! & Kenny Beats

State of The Art

Peewee Longway

MPA Bandcamp Music Group / EMPIRE

MPA Bandcamp Music Group / EMPIRE

It's an Evil World

Skinnyfromthe9