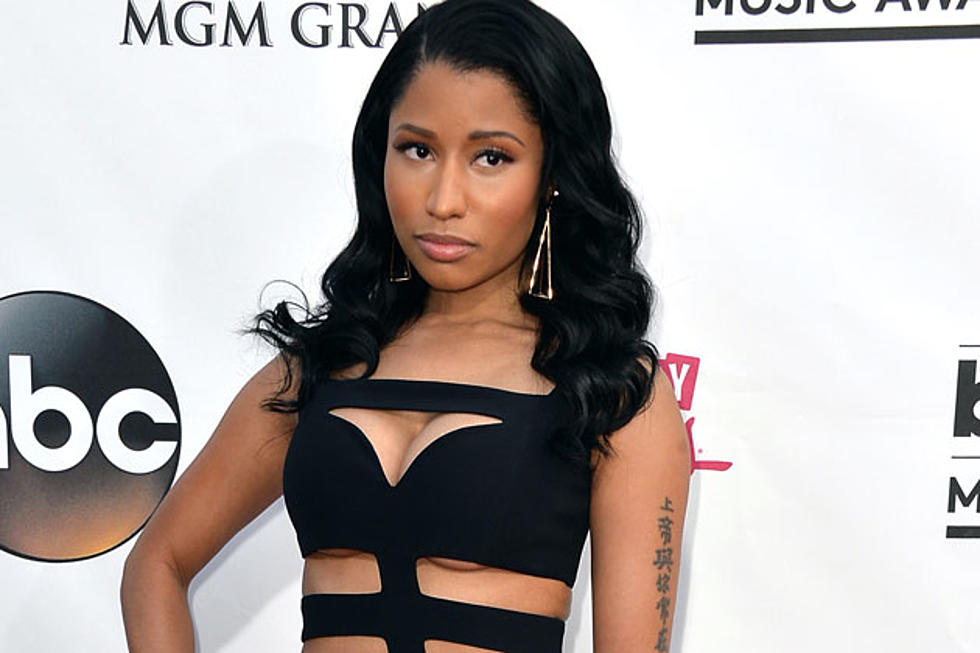 Nicki Minaj Shares 'Anaconda' Video Teaser
Frazer Harrison, Getty Images
Rise and shine and get psyched for Nicki Minaj's 'Anaconda' music video!
Around midnight this morning (Aug. 4), the singer took to Twitter to confirm that her single is officially available for purchase! What better way to celebrate than with a twerktastic teaser for the 'Anaconda' video?
Those fans who already checked out the song know that it samples another great pop hit, 'Baby Got Back.' In fact, the track even kicks off with the chant, "My anaconda don't / My anaconda don't / My anaconda don't want none / Unless you got buns, hun."
Fans of Nicki's rapid-fire rapping will love the groove of 'Anaconda,' which showcases her vocals at their best. And, of course, the song highlights another one of Nicki's um, assets. After seeing her provocative 'Anaconda' single art, it comes as no surprise that the track talks a lot about booties.
Speaking of which, the singer shows she can most definitely work it in a teaser for the 'Anaconda' music video. Set in a steamy jungle, the video has Nicki smoldering into the camera as she twerks.
Nicki addressed the question on everyone's minds, tweeting: "I really doubt I'll be able to edit this video for TV. LMFAO. it's..... Its a lot."
Check out 'Anaconda' on iTunes and watch the video's teaser below!
See Nicki Minaj + More Celebs' Yearbook Photos