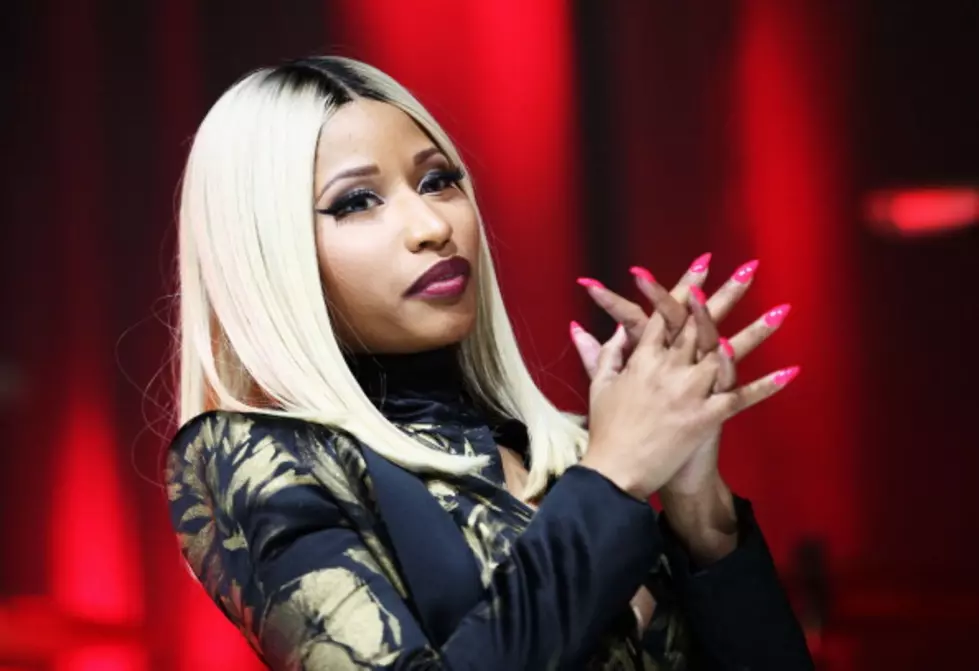 Nicki Minaj Comes For Malcom X's Daughter In New Single "Chi-Raq". Was This Smart? [VIDEO]
(Photo by Neilson Barnard/Getty Images for BMI)
Malcolm X's daughter IIyasah Shabazz, said Nicki Minaj was being "disrespectful" for using her fathers photo for her song "Looking A*S N*gga".  Now the Young Money femcee not only name-dropping Shabazz, but calling her a  "Looking A*S N*gga" in her new single.
With her new album, "The Pink Print" on the way, Nicki Minaj drops another bombshell with "Chi-Raq" featuring Chicago rapper Lil Herb.  Minaj for some reason name-drops Ilyasha Shabazz and addresses the previous controversy rapping, "Malcolm X daughter came at me/Lookin ass n***as ain't happy."
Is she out of line again?  Did you go to far this time?  Give us your opinion.  Meanwhile, Ilyasha stopped by the Aresino Hall show.  This is how that went.