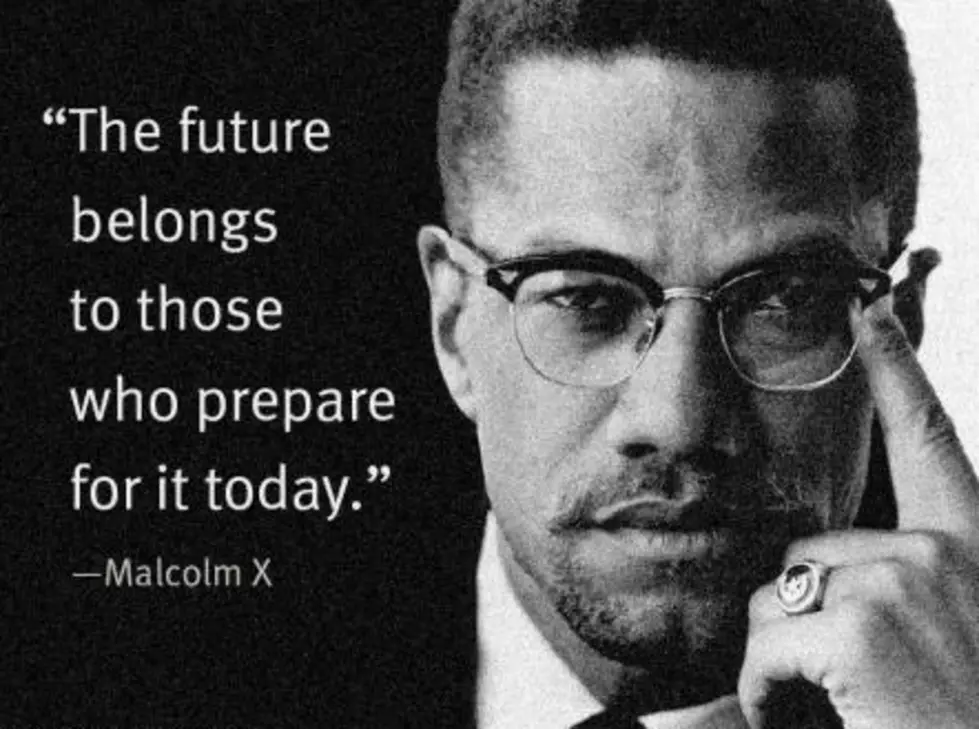 107 Jamz Celebrates Black History Month – Today In Black History February 21st [VIDEO]
Malcolm X-youtube
This Black History month we salute African American who made American history.
On this sad day of February 21, 1965, Brother El-Hajj Malik El-Shabazz best known to all of us as Malcolm X was assassinated.
On this day in 1961 inventor, Otis Boykin patented the Electrical Resistor. U.S. 2,972,726 A electrical device used in all guided missiles and IBM computers, plus 26 other electronic devices including a control unit for an artificial heart stimulator known as the pacemaker.

He began his career as a laboratory assistant testing automatic controls for aircraft. One of Boykin's first achievements was a type of resistor used in computers, radios, television sets, and a variety of electronic devices.  He even created a resistor used in guided missiles. The innovations in resistor design reduced the cost of producing electronic controls for radio and television, for both military and commercial applications. That's not all, other inventions by Otis Boykin also included a burglarproof cash register and chemical air filter.
On this day in black history in 1936,  Barbara Jordan, who will be the first African American woman elected to the House of Representatives, was born in Houston, Texas.
Barbara Jordan was a lawyer and educator who was a congresswoman from 1972 to 1978, the first African-American congresswoman to come from the deep South and the first woman ever elected to the Texas Senate in 1966).  She captured the attention of President Lyndon Johnson, who invited her to the White House for a preview of his 1967 civil rights message and the rest is history.
On this day in 1933, Eunice Waymon was born in Tryon, NC.  To the world she was known as Nina Simone, to music she was a gift.
Thelonious Sphere Monk was born on this day in 1917 in Rocky Mount, N.C.