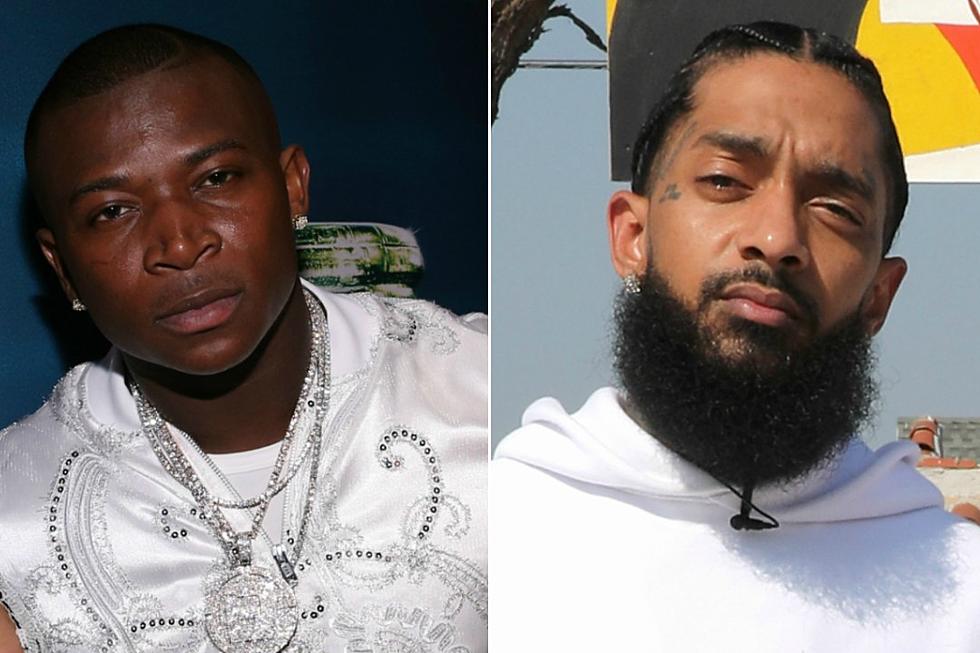 O.T. Genasis Initially Fought Man Who Confronted Nipsey Hussle in Los Angeles Nightclub Fight
Bennett Raglin / Jerritt Clark , Getty Images (2)
On Tuesday (Dec. 11), TMZ obtained video from inside the Nightingale nightclub, which shows that the "Everybody Mad" rapper was involved in a fight with the man who confronted Nipsey, who just nabbed a Grammy nominated for Best Rap Album. The case of mistaken identity happened outside the club after the initial punches were thrown. Since O.T. was wearing a plaid, long-sleeve shirt, the victim of the fight inside approached the Victory Lap rapper, who was also wearing a similar plaid, long-sleeve shirt, moments after he and his wifey Lauren London arrived to the club and accused him of attacking him.
That's when the highly publicized brawl broke out outside the club. The "FDT" rapper was seen violently duking it out with the man and his crew in the parking lot the nightclub. As club-goers and valet workers ran away from the melee, security attempted to pull one man away from the fight while London tried to calm Nipsey down. However, the drama didn't stop there.
An unidentified man ran up and confronted another person, which sparked a second altercation near the entrance of the club. Nipsey got caught up in the middle of the fight once again, and that's when things really got crazy. Eventually, security pulled out tasers and everyone dispersed from the scene.
Watch O.T. Genasis throw punches inside the cub before Nipsey Hussle's melee below.
See Every Hip-Hop Song That Topped the Billboard Hot 100 in 2018