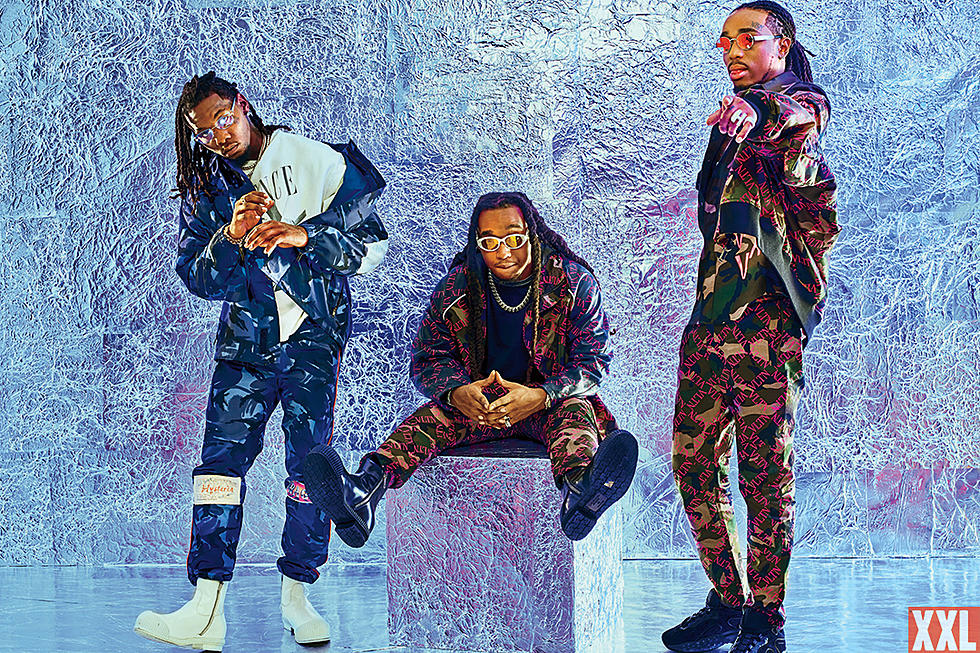 Offset Confirms 'Without Warning' Sequel, Migos' 'Culture III' Coming In 2020
Ahmed Klink for XXL
Offset just dropped his solo album Father of 4 but his fans are clearly demanding more from the Migos rapper. During an impromptu Q&A session on Twitter, 'Set responded to a fan's question about when we will finally receive the third installment of Migos' Culture album series. He confirmed it'll be out in 2020.
Towards the end of 2018, Quavo spoke to the Associated Press about the anticipated album and claimed that it would be out in early 2019. However, according to Cardi B's husband, the Georgia trio plan to drop the album sometime "next year."
Later on, another fan asked about the possibility of him, 21 Savage and Metro Boomin reuniting for the sequel to their collaborative album, Without Warning. According to 'Set, it's probably happening.
"1000000 probable," Offset responded to Twitter user @chino_agneni.
The news of these new releases comes after Migos put themselves in a position to win when they dropped off their new single, "Position to Win," last month. Since then, Offset has made waves with his own solo album Father of 4, which includes songs like "Red Room," "Clout" his wife Cardi B and "How Did I Get Here" featuring J. Cole.
Culture III won't arrive until next year, but there's another Migos project that fans can be excited about. Last year, Quavo revealed that the crew and Drake are plotting a collaborative project after the success of their Aubrey & The Three Migos Tour.
Check out Offset's answers about Migos' next album and more below.
See Offset's Tweets About Without Warning 2 and Culture III