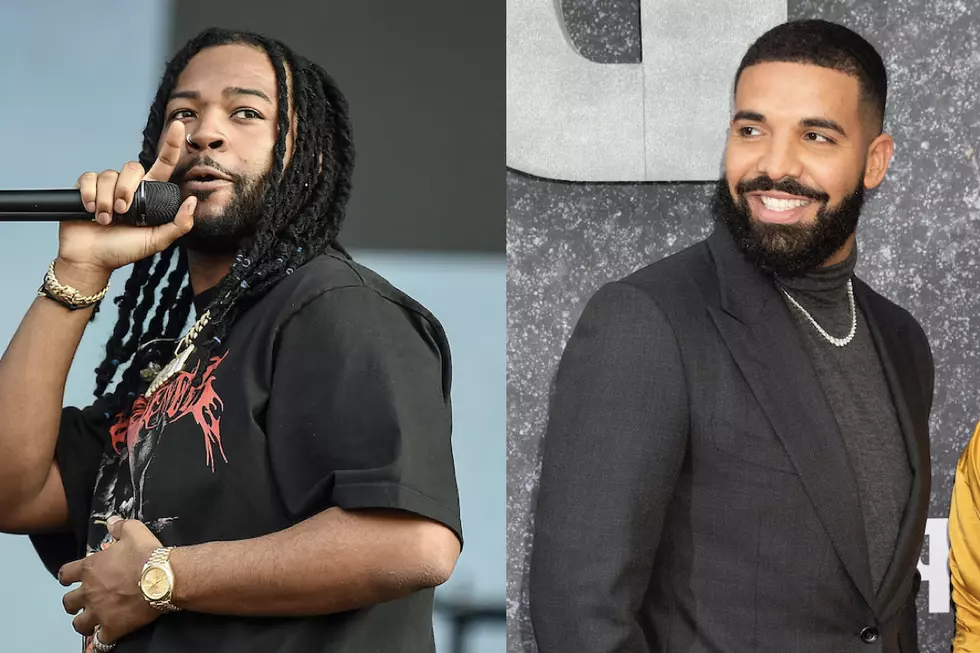 PartyNextDoor Drops New Song "Loyal" Featuring Drake: Listen
Tabatha Fireman / John Phillips, Getty Images (2)
At midnight on Friday (Nov. 22), PND released a new track called "Loyal" that features vocals from Drake. The song has island vibes and is produced by 40 and OG Parker.
"All the way 'round, I'm loyal/I got money on me and I'm loyal," Party sings on the club cut. "I got money in my pocket, I'm loyal, ooh/Pain goes away when I'm tipsy/Pain goes away when you're with me (Me)/Even when your troubles all look risky/It's all under control."
Drizzy continues to ride the riddem. "True, you're a star in my head (It's the truth)/You nuh need fi raise war with my friends, no, no," he croons. "True, you're so bad, we don't need to pretend/But I don't want war with you, or my friends."
Party also released another single titled "The News." The song is more mellow than the Drizzy collab but still bangs.
Then, on Tuesday (Nov. 19), Party jumped on his Instagram account and posted an image of himself with the caption "Friday," which sent fans into a tizzy on social media. Not to mention, Drake, his OVO Sound boss, slid into his comment section and left a series of snowflake and frozen face emojis.
PND hasn't released a full-length project since his Seven Days EP back in September 2017. His Colours 2 EP dropped a few months before that.
You can listen to PartyNextDoor's newest songs below.
See 50 of the Best Hip-Hop Albums Since 2000