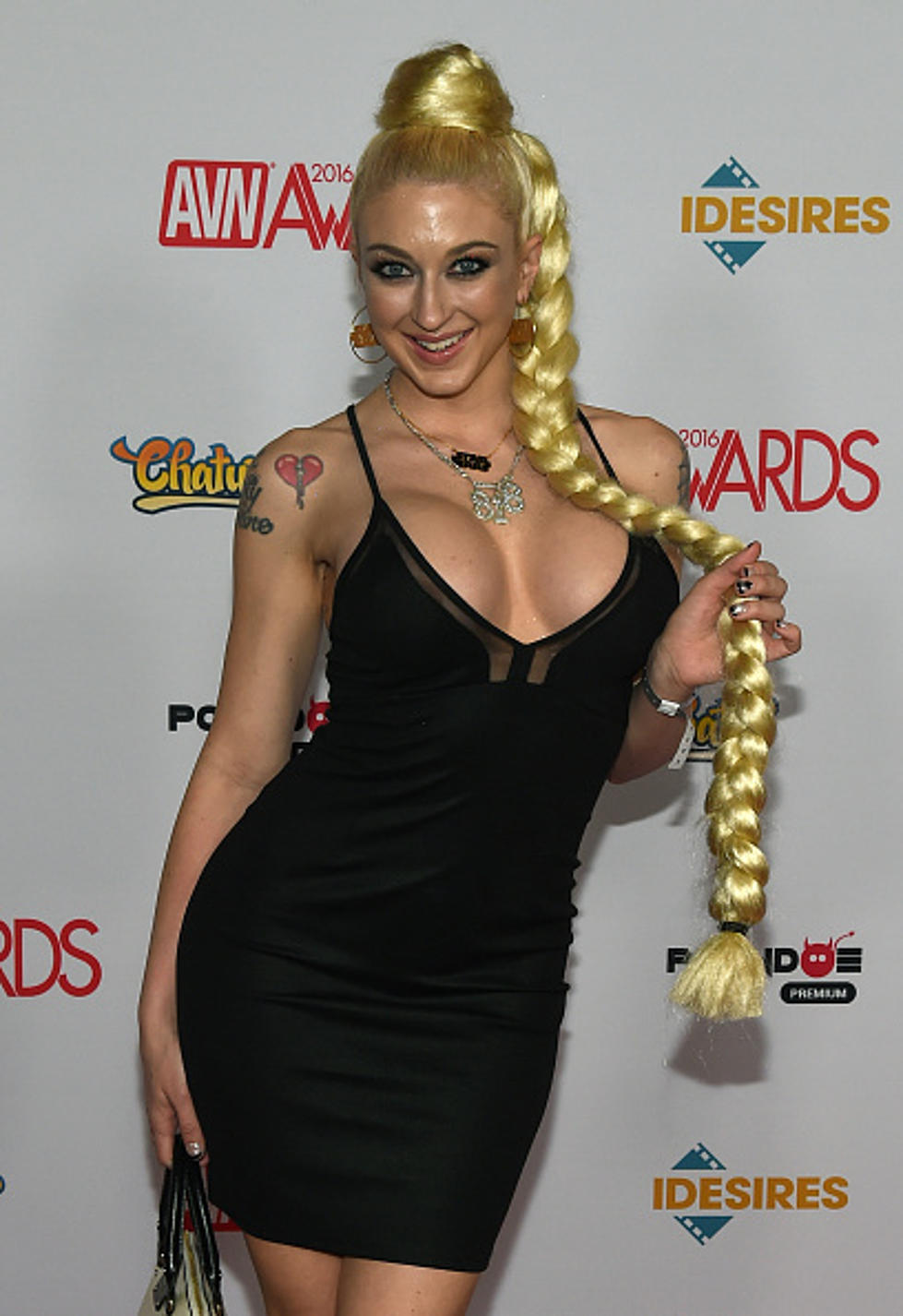 Porn Star Accuses Snopp Dogg's Son Of Date Rape – Tha Wire
Getty Images
Today in Tha Wire, Hip Hollywood reports a porn star named, Leya Falcon, has taken to her Instagram page to accuse Snoop Dogg's son of date rape.   The alleged rape Falcon claims happened 4-years ago and she says Corde Broadus, Snoop's eldest son, is the man who attacked her.  Well at least now that's what she's saying.  Her original post didn't include a name.  However, she went back on her page later and I.D.'d him as her attacker.
Back then Corde would've been 18-years old.  In her shocking confession, posted over the weekend, Falcon claims he slipped something in her drink to pull it off.  She wrote in vivid detail and described what she thinks happened to her.  Below you can read a snippet of what she wrote and for the full letter click, here.  The two were supposedly on a date on the night in question.
I remember way back when I was a young girl seeing your father, listening to your father, basically idolizing your father, so when I found out that he had a television show showcasing him and his family I was nothing short of ecstatic, I tuned into it every single week.

Though I watched it mainly for your father, I thought you were the cutest little thing and the way the show portrayed your family is that yourself and your siblings were raised very well, I was disappointed when the show was cancelled but that was that until a few years later about a year after I started my career in adult films I came across something someone re-tweeted of you and I clicked and thought wow that cute little boy grew up into a very attractive man but I should have left it at that.
The adult film star goes on to allege after Corde drugged her, he or they took advantage of her.  In the letter she alludes to believing more than one man may have raped her, because of how she felt when she came too. She goes on to write:
"On the way to my car I took another sip of my drink and asked you to hold my cup for a second while I put my jacket on because I was a little cold and that is where I firmly believe you very stealthily snuck something into my drink, something that would immobilize me, erase my memory and allow you to do whatever it was you wanted to do to me.

We got into my car, you went into the driver's seat, I plugged in my ipod, took another sip of my drink and went back to trying to find a good song on my ipod to listen to on the way to wherever we were going to decide to go and the next thing I know is I wake up naked, completely disoriented, my vagina feeling swollen and torn like never before, I was covered in vomit and somehow made it upstairs to the room I was staying in."
After posting her story and then going back to expose the young Broadus as being her assailant, she was meet with a lot of skepticism. Social media lit up with people calling her a lyer, looking to extort money from the 22-year old.  It should be noted Leya did go to the Los Angeles Police department to file a report and have a rape kit administered.  Hip Hollywood reports, nothing came from the investigation though.
Because of this, many feel she's just trying to make a buck.  As far as Snoop's camp or any response from Corde Broadus...there is none.  The Dogg Father and his peoples are staying quiet for now and has not responded to the allegations.
I will keep you posted with any changes or new developments in this case.  Meanwhile for all things entertainment, tune into Tha Wire every weekday on The Peoples Station 107 Jamz, at 12:50 p.m. and 3:50 p.m. to stay in the know.