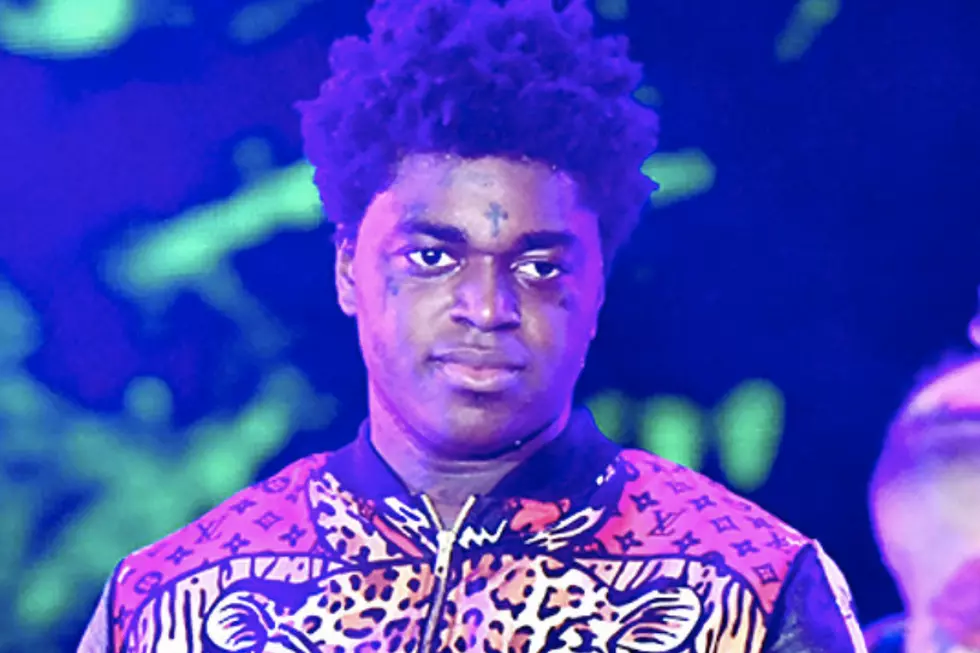 Federal Prosecutors Say Kodak Black Needs to Stay in Jail: Report
Scott Dudelson, Getty Images
TMZ reported on Friday (May 17) that prosecutors recently filed documents requesting that Kodak's bail be revoked because they deemed him a danger to society. They cite the Florida rapper's past criminal history, which consists of drug and weapons charges.
Prosecutors believe since Kodak has never complied with the conditions of his probation in the past, there's a likelihood he will commit more crimes once he's released on bail. Prosecutors also added that Kodak's crimes have become substantially violent as they point to a 2012 case involving carjacking and robbery, as well as a 2016 incident involving weapons possession and evading police. They also link him to a shooting back in March.
However, Kodak's lawyer, Bradford Cohen, scoffs at the prosecutor's request to rescind the rapper's bail. He told TMZ Kodak's arrest was for a non-violent crime and he poses no danger to the community.
"If they were in such fear for the community as its being alleged, why didn't they pick him up soon after he filled out the paperwork in January? That's what this charge is about, paperwork, a non-violent crime," Cohen told the celebrity media website.
See Rappers Who Were Arrested in 2019