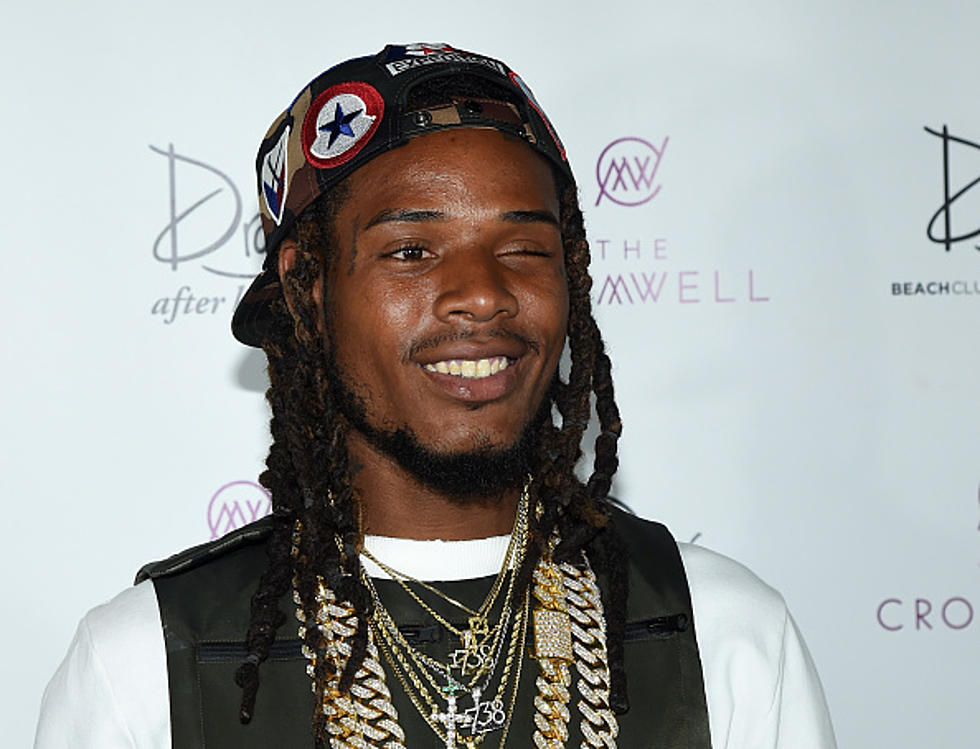 Reality Star Doctor Sues Fetty Wap For Causing $50,000 Worth Of Damage To His Mansion – Tha Wire
Ethan Miller
Today in Tha Wire Fetty Wap has been hit with lawsuit for destroying a mansion in Puerto Rico.  The rap star rented the $2.1 million vacation home, last July and he and his entourage are being accused of ransacking the property.   According to reports Fetty, who's real name is Willie Maxwell II, allegedly caused $50,000 worth of damage to the exclusive crib.  Now the owner is looking for Wap to foot the bill on the repairs.
Turns out the owner of the Puerto Rican mansion is the one and only, Dr. Michael Jones.  A world-renowned cosmetic & reconstructive surgeon, Dr. Jones has claims to fame in several areas of medicine.  For starters he's known all over the world, "The Butt Man," and one of the best doctors on the planet for butt augmentation surgery.  In addition, he innovated a scar- free rhinoplasty surgery for people of color and has one of the highest success rates in treating keloid skin growths as well.  So if you didn't know, Dr. Jones, is the man!
So much so, that he's been featured on shows like The Doctors, The Dr. Oz show and highlighted for his gifted surgical techniques on The Today Show, the Bravo network and more. Dr. Michael Jones isn't the only star in his household.  His wife Emmy Award winning journalist, actress and producer, Cathleen Trigg-Jones, founder of Catscape Productions, and produced a ton of TV/film projects and is set to star in the upcoming Tupac biopic All Eyez On Me.
Mrs. Jones is also the creator and executive producer of the power couples up coming reality show, We Are The Joneses.  Coming to BET/Centric, their new show will premiere April 22 and give you a look at what life is like for the real Joneses.
So that's who's house Fetty and his boys allegedly tore-up.  The famous plastic surgeon says they were going to use the mansion to film their show, but when his family arrived at the property it was a hot mess.  They found joints and "stripper lingerie" thrown all over the house, holes in the walls and damage to the mansion's numerous golf carts.
According to reports Fetty's insurance paid for $40,000 of the damage, but that obviously didn't cut it.  So Dr. Jones filed suit against the rapper for the remaining 50K it's gonna take to complete repairs.  Wow!  So far Fetty and his camp haven't offered a comment on the issue.
If further details become available, i will bring you the scoop.  In the meantime for all things entertainment check out Tha Wire, exclusively on The People's Station 107 Jamz.