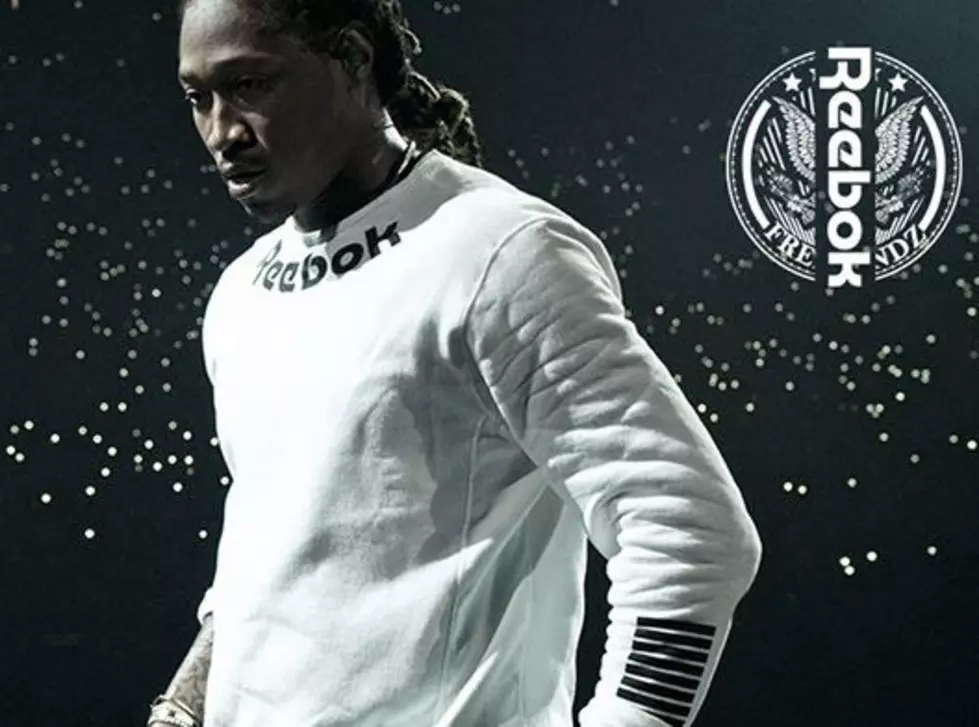 Reebok And Future Launch CLassic X FreeBandz Apparel Today – Tha Wire
YouTube
The limited edition apparel pieces come in black and white colorways, feature co-branding from both lines and are reasonably priced ranging from $55 to $125.  The collection includes embroidered short- and long-sleeved T-shirts, track and varsity windbreakers and coaches jackets.  No doubt you'll spot Future sporting his new line at stops along he and Drake's "Summer Sixteen Tour."
In other news Zonnique Pullins, daughter of Tameka "Tiny" Harris and stepdaughter to T.I., got into some legal trouble in June Atlanta's Hartsfield-Jackson International Airport.  According to reports the 20-year old singer had a .380 calibre Ruger semi-automatic, a clip and five rounds in her bag when it went through security.  TSA agents spotted the gun while her bag was being x-rayed and the OMG girl was arrested shortly afterwards.
To be clear Nique has never been in trouble.  She sat down with People and issued the following statement in an effort to explain what happened;
"I know that's really irresponsible on my part, but it was really just an honest mistake," she said. "I was at home, rushing to get to the airport, and I was throwing everything in my purse. The gun is really, really small. It looks like a toy gun. It was just at the bottom of my purse. When I went through security check, I was like, 'Oh, I forgot it was in there'."
Unfortunately the singer's mistake didn't go without any consequences, and she was charged with gun possession.  However a judge took her clean record into consideration and went easy on her.  So Zonnique avoided jail time and wound-up being sentenced to 60 hours community service, fined $500, has to submit to random drug tests and ordered to take a gun law training class.  Below is an interview with the singer and her mom talking the charges.
The good news is, as long as Nique completes her community service within 90 days, the charge will be dropped.  By the way, Tiny bought the gun for her daughter and of course didn't intend for anything like this to happen.  She explained,"I just want her to be safe and feel safe at home by herself because if someone comes in or if something happens, she's all alone, then what is she going to do?"
There it is.  For all things entertainment listen to Tha Wire every weekday at 12:50 p.m. and 3:50 p.m. to stay in the know and only on The Peoples Station 107 Jamz.