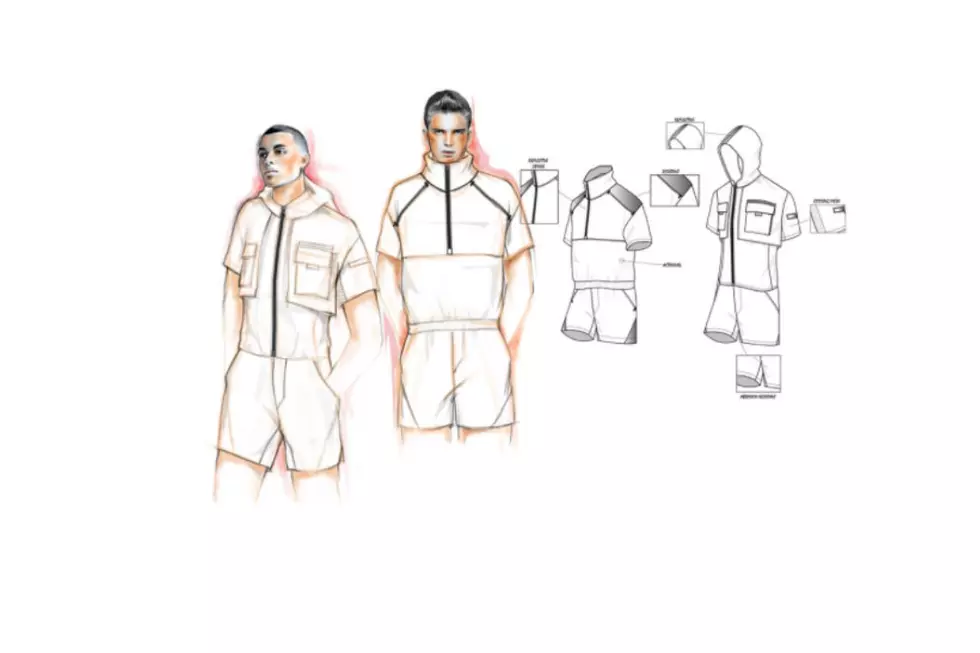 Reebok Jumps Into the Male Romper Game With ReeRomp
Reebok
The male romper has become a viral sensation. Earlier this week, Atlanta native Young Dro sent the internet in a frenzy when he posted a photo of himself on Instagram wearing what appeared to be a male romper, or what is being a dubbed a romphim, at the time. Reactions on social media varied from people taking aim at his questionable fashion choice to others applauding his daring 'fit. The words romper and Dro's name even started to trend on Twitter.
But the romper wasn't one at all, according to Young Dro. On Thursday, the rapper was quick to correct everyone for their mistake by setting the record straight when he went on IG to clear up the rumors.
"Ain't no muthafuckin' romper, man," Dro says in an Instagram video recently posted by Trae Tha Truth. "You better get with this shit or get ran over. Man, we ain't putting no shit to connect our nuts…If I gotta take all my clothes off to get some head I'm not wearing it."
Since then, a number clothing brands and boutiques have tried to jump on the romper trend to create their own male romper prototypes to try cash in on the latest men's fashion.
Most recently, American sportswear brand Reebok mocked up its own version of the controversial onesie, with plans to sell the male romper online to its consumers. Dubbing the garment as The Reeromp, Reebok plans to sell the male romper in a white colorway next month for a suggested price of $89.
Designed by Eun Jung Park, Reebok's version of the male romper will feature the brand's Activchill technology, to help increase ventilation while keeping users cool, dry and comfortable. Along with Reebok's Activchill technology, the brand will also equip their male rompers with a reflective zipper and hood lining. "Our romper is designed for comfort," says Park. "It's fitted in all the right spots, and with the added element of ACTIVCHILL, it's really versatile for any type of weather, especially the heat."
According to Park, Reebok's design of the romper is a bit different to the others being released in recent days. "The current design that's trending leans toward a preppy side with a collar and buttons," says Park. "I designed ours to be really simple and sleek."
As the male romper continues to be the talk on the internet, look for other brands to create their own versions of the men's controversial one-piece.
Check out reactions to Young Dro's outfit below.
See What the Internet Has to Say About Young Dro's Outfit