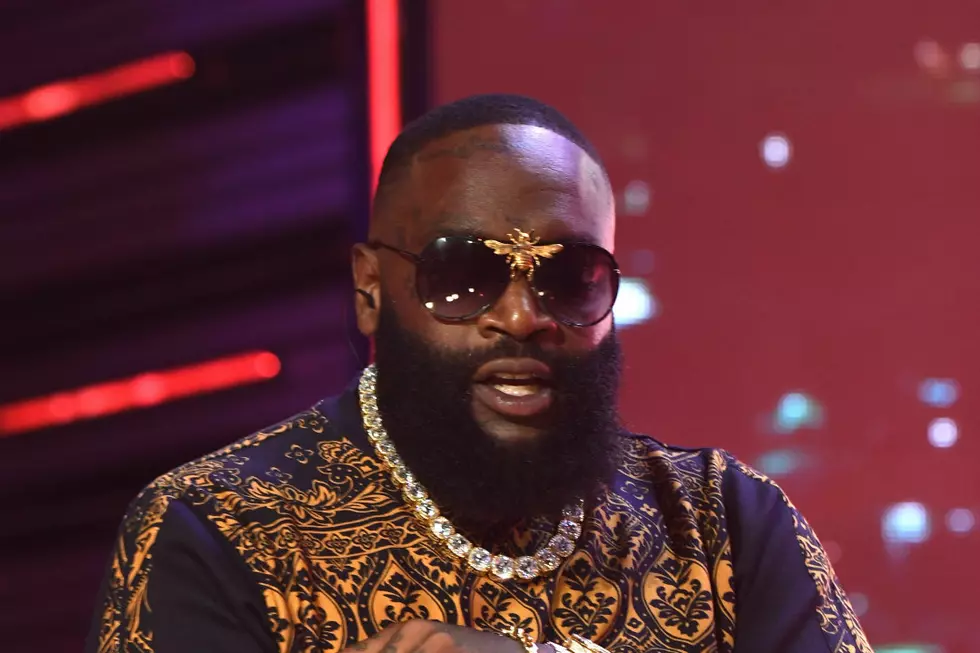 Rick Ross' Manager Died in the Same Home as Rapper's Health Scare
Paras Griffin, Getty Images
Rick Ross recently suffered a health scare in his Florida home but Rozay isn't the only person who's had medical emergencies in the house.
According to a report from TMZ, two months before Ross' health scare, the rapper's manager, Black Bo, died in the house. The investigation report shows police where called to the MMG boss' home on December 8, 2017 after Bo had stopped breathing. The manager was found lying on his back in the bathroom when an officer arrived.
Black Bo was pronounced dead shortly after fire rescue showed up. It was also noted that vomit was in the toilet. The report stats that Rozay, Black and others were out partying the night before and didn't return home until around 5 a.m. Ross told police that Black didn't seem like himself while they were out and he may have been feeling ill.
The medical examiner determined the manager's cause of death was atherosclerotic cardiovascular disease–clogging of the arteries. Black Bo was 45 years old.
Ross broke the news of Black Bo's death to his fans during a December concert in Miami, telling the crowd, "This is an extremely sexy party. I know my dog Black would've loved to be here. Come on let me rap for my dog Black one time."
Check Out the 2018 Hip-Hop Music Festivals You Need to See