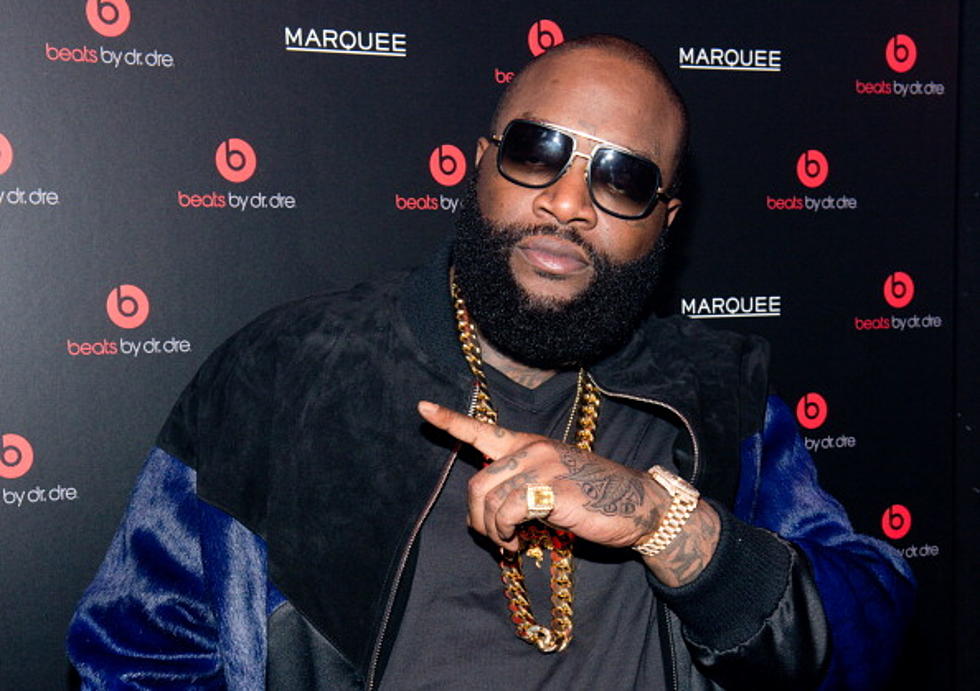 Rick Ross Speaks On Detroit & Angie Martinez Explains Why She Left HOT – Tha Wire [VIDEO]
(Photo by Noam Galai/Getty Images for Beats by Dr. Dre)
As reported Rick Ross was forced to cancel a performance in Detroit, hear his side of the story.  Plus, Angie Martinez opens-up about why she left HOT 97.
The reports have been confirmed through several media sources like ALLHIPHOP.Com, and an official statement by concert promoters and Chene park organizers, that there was a security risk regarding the safety of Rick Ross in Detroit recently.  The rapper was the headliner for Detroit's HOT 107.5's Summer Jamz, but never got the chance to perform allegedly, because local rapper Trick Trick put him on the "No Fly Zone" list.  The story reported was…..
Rick Ross and his entourage were stopped at the park entrance by more than 100 men who reportedly informed them, the rapper didn't have "clearance papers."  At which time, Rozays management pulled the plug on his appearance because of a potential security risk.
Shahida Mausi, president and CEO of Right Productions, Inc. which also manages and operates Chene Park released a statement not only confirming there was a serious security risk against the rapper, but vowed threats against any artists would not be tolerated.
Also looking to set the record straight is 43-year-old radio vet, Angie Martinez.  She sent shock waves across the country when she announced her departure from New York's Hot 97 and a day later confirmed inking a deal with rival Power 105.1 and sister station 103.5 The Beat in Miami. Angie started her radio career at HOT as an intern at age 16.
Martinez recently sat down with Billboard  and spoke on why she made that decision and how it affects her family.  The Voice Of New York said, "I tried to really look at what's best for my career, what's best for my life, what's best for my family, for me.  I had to take my emotion out of it. It was a decision that I felt was right for me.  It's not just going down the dial [to 105.1]. It's about joining a team and a company that really offers me all kinds of growth potential."
In the meantime, Angie my still be straight with her former co-workers at HOT, but it's clear the two stations still got beef.  Listen to Tha Wire now to find out what Funkmaster Flex did recently to keep his feud with DJ Envy alive and well. Plus, find out what celebs are celebrating birthdays today.