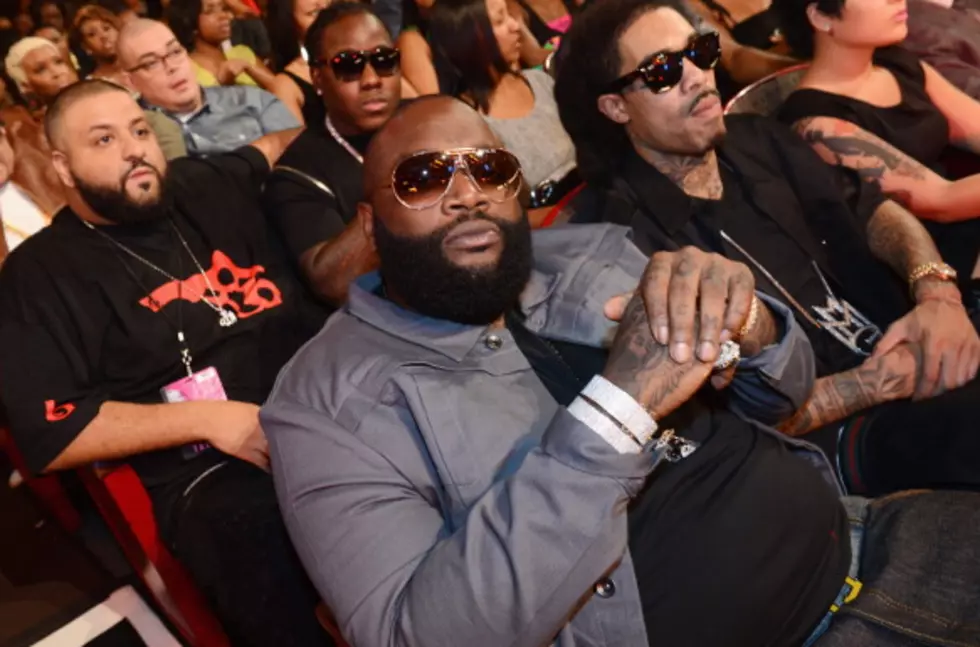 Rick Ross Talks Cancelled Tour Dates – Tha Wire [VIDEO]
Getty Images
Though it had a good start as time went on, the MMG Tour with Rick Ross, Meek Mill and Wale ended up being a bust.
According to reports from TMZ and Allhiphop.com the rapper has had several show cancellations and death threats, and because of that the tour came to a screeching halt.  Rick sat down for a recent interview to discuss the matter.  This is what he had to say.
However in related news, TMZ is reporting that Chicago police have become involved in the matter of the rapper receiving death threats for the GD's.  Apparently, they are looking into a series of videos that were posted on Youtube featuring alleged gang members making threats against the rappers life.
In other news, fans around the world can see there favorite superstars perform today in a special benefit concert for those people devastated by Hurricane Sandy.  The concert will be streamed live right here at about 6 p.m. Central!
If you want to help families devastated by the storm, click here to make a donation.  Finally in the spirit of Christmas T.I., Detroit Lyons superstar Ndamukong Suh and radio personality Big Greg spread holiday cheer to some sick children.
That's what Christmas is all about!  Merry Christmas everybody!  Here's today's scoop, skinny, mess and drama with Tha Wire.  Press play now: