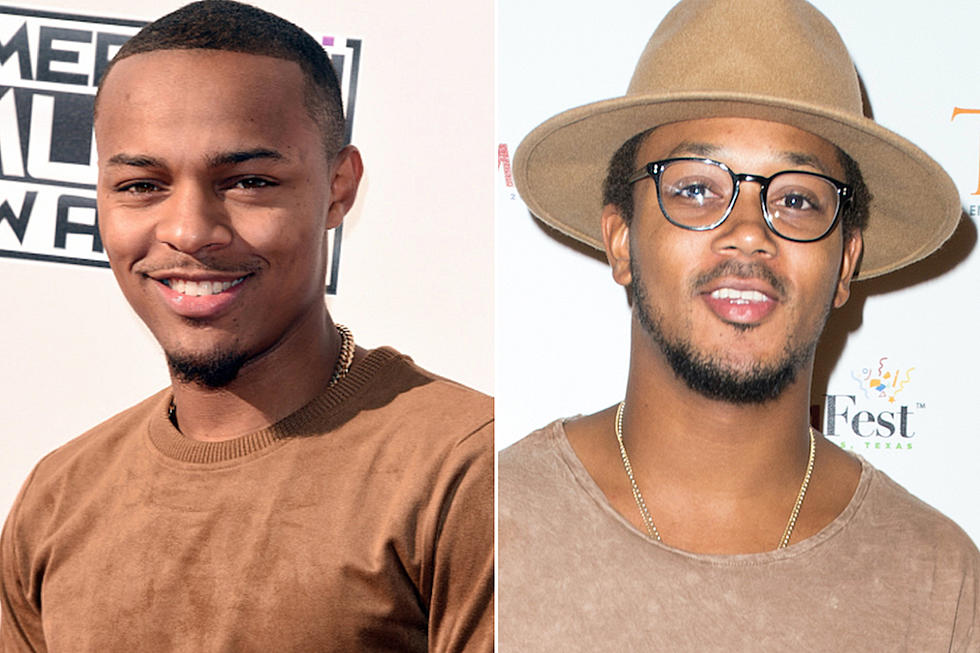 Romeo Miller Squashes Beef With Bow Wow: 'He Inspired Me As a Kid' [PHOTO]
Jason Merritt / Cooper Neill, Getty Images
With all of these rap feuds popping up, it's good to see two rappers ending their beef.
On Friday (Aug. 12), Master P's son, Romeo Miller went on his Instagram account to wave the white flag and squash his beef with Bow Wow (aka Shad Moss). In a tender open letter, Romeo revealed that he never had a problem with Bow Wow and blamed the world for instigating a rap beef.
"What the WORLD doesn't know is that ... Once upon a time, Bow was like my big lil bro," he writes. "Although we had different views, he inspired me as a kid."
"Sadly this generation only cares about now, and oddly laughs at history," he added. "My pops always taught me to give people their roses while they could still smell them. Just some facts about the Lil Romeo x Lil Bow Wow saga for the fans."
Bow Wow went on his IG page and posted a photo for Throwback Thursday. It was a picture of him hanging out with Master P.
No offense to Romeo, but we didn't know they had such a heated feud. Nevertheless, fans seemed relieved that their beef was squashed.
"Glad that's over, can sleep easy now," tweeted one fan, while another person commented, "You should do a song with @RomeoMiller for your last album that would tight as hell.. Fan of fan."
That an interesting idea. Bow Wow is said he's working on his final album before he retires from rap. His long-time mentor Snoop Dogg is executive producing the project. "Retirement only means that it is time for a new adventure. Over 10 million sold. This the last one. THANK YOU," Bow wrote on Twitter.
Check out some Twitter reactions below.
What's Beef? 10 Hip-Hop Twitter Feuds