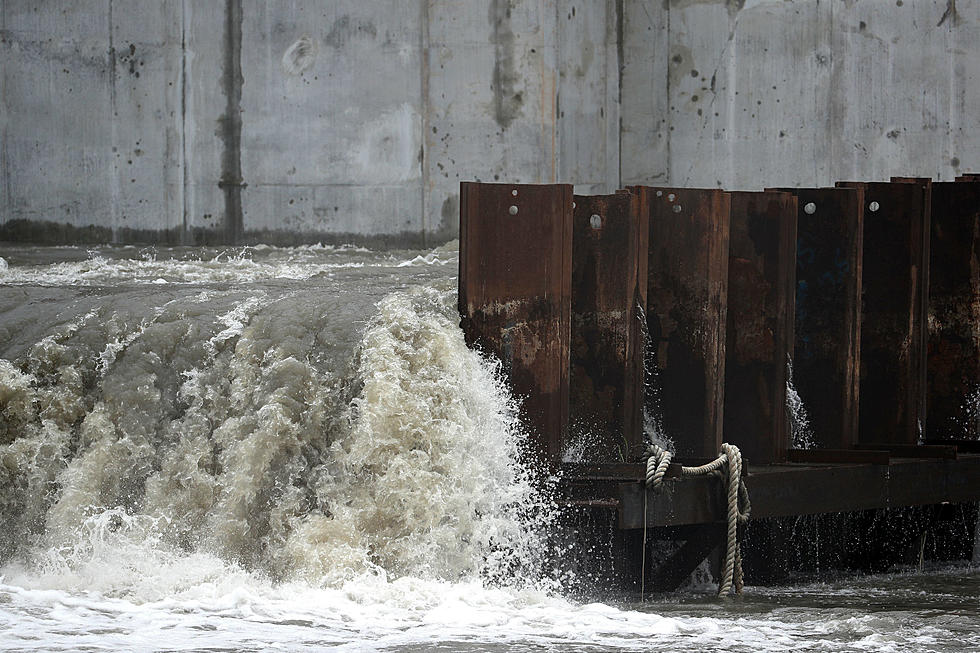 Sabine River Cresting Now At 31.5 Feet
Getty Images
The Calcasieu Parish Sheriff's Office is reporting that the Sabine River is cresting now, at 31.5 feet, which is roughly 2 feet less than the March 2016 flood. Previously, it was predicted to crest tomorrow, September 2, sometime around 11:00am.
The voluntary evacuation is still in place for residents of western Calcasieu Parish, from Highway 109 west to the Sabine River, and north from I-10 to the parish line.
Sheriff Mancuso stresses that they are "beefing up patrols on the Sabine River and throughout that part of the parish to protect people's property. We don't want people to have to worry about looters, should they choose to evacuate." He went on to stress that, "There will be zero-tolerance for looting."
High water vehicles and boats are currently staged in the western part of the parish, and are prepared to handle evacuations and any flood-related calls they might receive.
Additionally, pet and livestock needs are being addressed through the CPSO Livestock Unit. Anyone with pet or livestock needs should call (337) 491-3605.
For further information, please contact the CPSO Vinton LEC at (337) 491-4568.