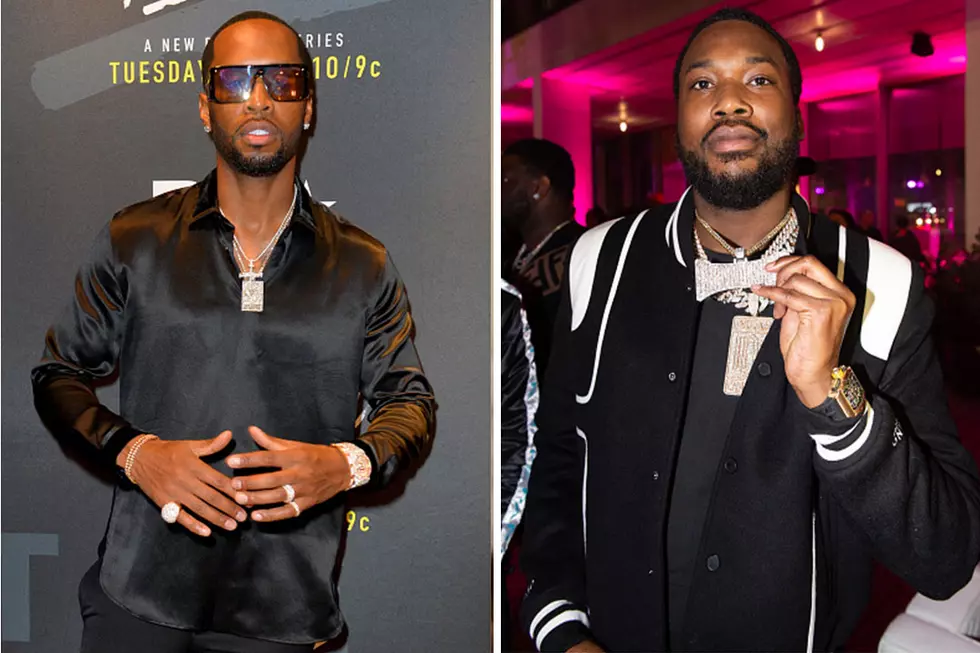 Safaree Insists He's Over His Beef With Meek Mill
Jason Koerner / Romain Maurice, Getty Images (2)
This year has been filled with reconciliations. On an upcoming episode of Raq Rants, which airs on BET tonight (Dec. 11), Safaree shares that he is ready to move on from his beef with Meek Mill.
"Even as far as Meek—and I can see in Meek and everything he does now—he's way more mature than he was even a year ago," Safaree says. "From what he's been through, I can tell he ain't on no B.S. because when I hosted the BET Pre-Awards and all that, [Rick] Ross was there. Me and Ross, we spoke, we chopped it up and Meek was right there. It was what it was. The shit happened. Ain't nobody die. I'm over that."
Back in 2017, Meek Mill and Safaree's beef reached an all-time high when Safaree accused Meek's crew of jumping him during the BET Awards weekend in Los Angeles. In the footage, Safaree is seen talking to people when Meek Mill exits his ride nearby. Suddenly, someone swings a punch at Safaree. Following the fiasco, Safaree called Meek the "biggest pussy" on the planet.
"Meek, you are the biggest pussy on this planet. You saw me. You ain't do shit. You got your niggas to jump me," Safaree said in reference to Meek who started dating Nicki Minaj shortly after their breakup.
See Photos of Meek Mill's Different Looks Over the Years