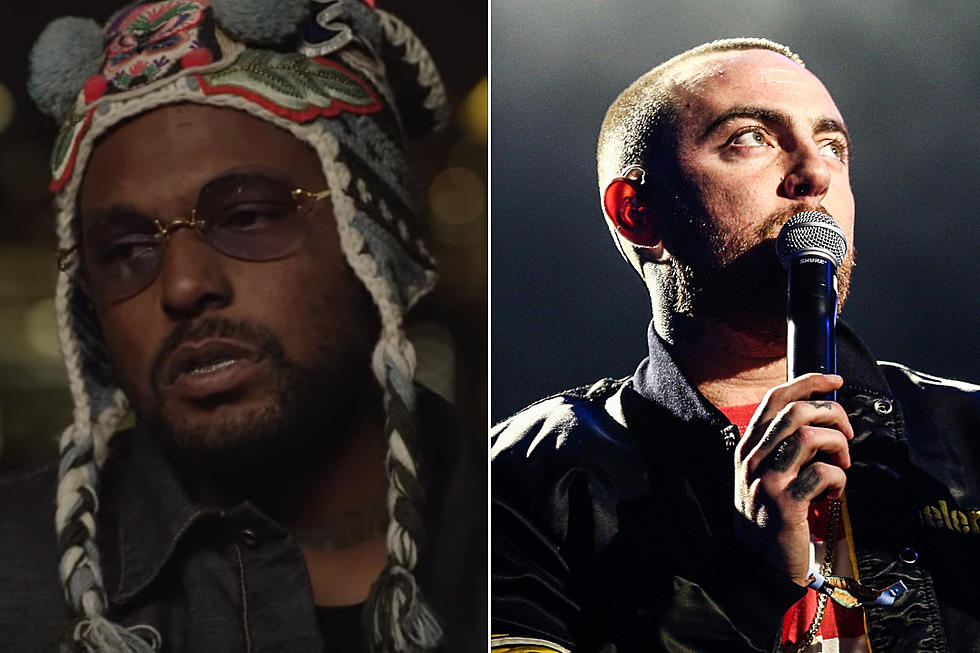 ScHoolboy Q Breaks Down in Tears Talking About Mac Miller: "I've Got Memories With This N!@*a"
ScHoolboy Q via YouTube / Rich Fury , Getty Images
In an interview uploaded Wednesday (May 8), ScHoolboy talks to Charlamagne Tha God about his CrasH Talk album and reveals some personal information about losing one of his closest friends in the rap game. After the two speak about the death of Nipsey Hussle, Charlamagne asks ScHoolboy about pushing his latest LP back out of respect for Mac Miller, who passed away from a drug overdose last year. ScHoolboy opened up about his thoughts on Mac and Nipsey's death in the liner notes of his new LP, but couldn't find the strength to talk about Mac in person.
"Man, that's my nigga bruh. I've got memories with that nigga. I could never write a song...," Q said before he turned away from the camera to wipe his tears. "Man, I don't even know if I want to put this in the thing, man. I don't want to look like I'm exploiting the situation because I've got an album out and I'm crying and shit."
In addition, ScHoolboy Q reveals how he defeated his depression by developing his skills at golf. He also reveals that he fathered another daughter this past January. The baby girl is now five months old. He seems overjoyed as he describes how he's always wanted to be the best father he can be for his little girls.
"When you have a daughter, you really gotta go home every day," Q said. "You gotta set the example of what type of man she needs to get. My daughter needs a nigga like me. I'm not taking nothing less."
Watch ScHoolboy Q get emotional while speaking about Mac Miller at the 19:10 mark in the video below.
See 20 of Your Favorite Rappers Naming Their Favorite Rappers