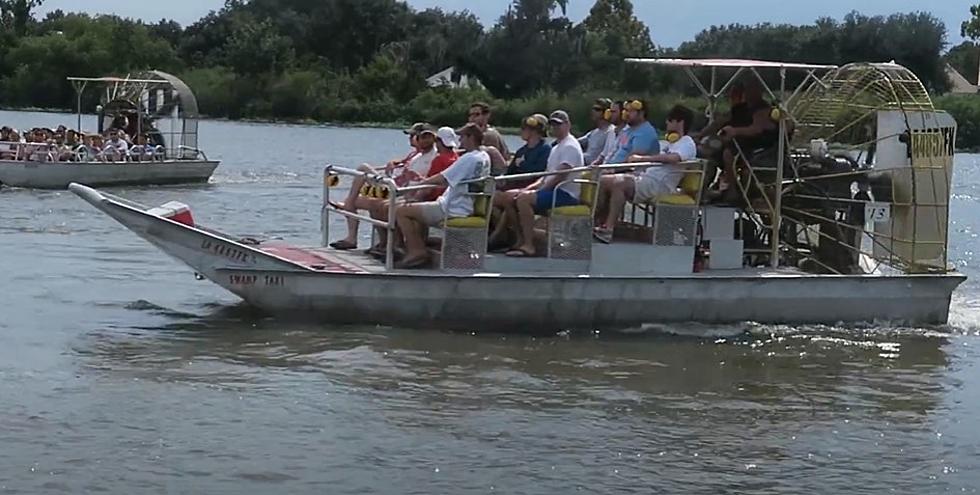 Spooky Halloween Tours Louisiana Style – Swamp & Bayou Airboat Rides
YouTube
So, everyone knows Louisiana is ground zero when it comes to creepy old buildings and hauntings. There are so many haunted locations in New Orleans the entire city is listed on the U.S. registry for haunted places. Most of the time, when people think about scary or spooky tour houses, cemeteries come to mind.
But if you really want to be scared out of your mind, you have to go down to the bayou. Airboat Adventures has Halloween tours that'll have you running home to your mama! Trust me, the city isn't the only place that's haunted!
Take a nice little journey down to the docks, which is roughly 45 minutes from the French Quarter. Then, you meet your guide/captain board your Louisiana taxi, and head out for a thrilling ride. Spooky Swamp Tales & New Orleans Airboat Rides is just one of many airboat tours being offered throughout the year and exciting Halloween.
The swamp is already a spooky place to be at night. For centuries the dark murky waters have kept the secrets of Voodoo sorcery from mob killings. Let's not forget about the alligators and all other critters in the water. Hear tales about the infamous Voodoo Priestess Julie White, or Jean Lafitte, of the Letiche trying to flip boats as folks pass by!
Your airboat Halloween adventure awaits you! This year get off the beacon trail get your friends and float on the bayou for a terrifying tour you won't forget. For more info or to book a reservation, go online or call (504) 689-2005.
Of course, you can take you a cool ride with friends and family anytime! Whether it be for fun or educational, head on out and experience Louisiana live on the bayou. Grab your friends for a fun adventure on the best airboat rides in the swamp!
LOOK: Do you know these 50 famous acronyms?
This list from
Stacker
features a collection of the most common acronyms and their meanings. Popular abbreviations include establishments like ACLU, YMCA, ad the AARP.