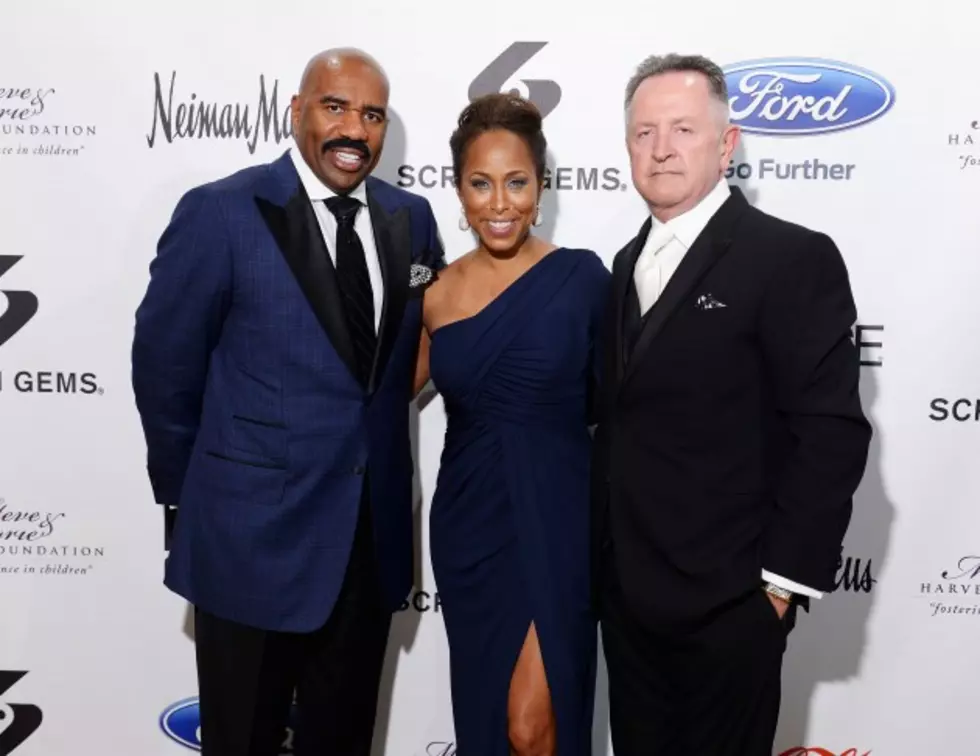 Steve Harvey's Thanksgiving Turkey Giveaway [PHOTOS]
Michael Loccisano/Getty Images
Every year Steve and Marjorie Harvey give away 6,000 turkeys for the Holidays nationally, and because Lake Charles host's the hottest morning show in the city, "The Steve Harvey Morning Show" we're always blessed with 100 turkeys to spread throughout the community!
On Tuedsay (Nov. 20) I was able to deliver turkeys to The Potters House (3233 Kirkman Street), Lord's Place Shelter for Homeless Men (126 Kirkman Street), Abraham's Tent (2300 Fruge Street), Omega Psi Phi Fraternity Inc for their 14th Annual Holiday Feast at McNeese State University, and I teamed up with the crew at City Gear on Gerstner Memorial Blvd and we hooked a few everyday people with some turkeys as well! Here are a few pictures from some of the people I was able to provide turkeys with as well as a few people who just wanted to pose with the turkey and 107Jamz all for the sake of supporting the people station and the Steve Harvey Morning Show.
This week Steve Harvey made this statement in regards to the Turkey Giveaway,
"It's truly a blessing to give away turkeys again this year, so that anyone in need can share a warm and hearty meal and have a great Thanksgiving at home."
Tune Into the Steve Harvey Morning Show Mon-Sat from 5am-9am on the People's Station 107 Jamz!