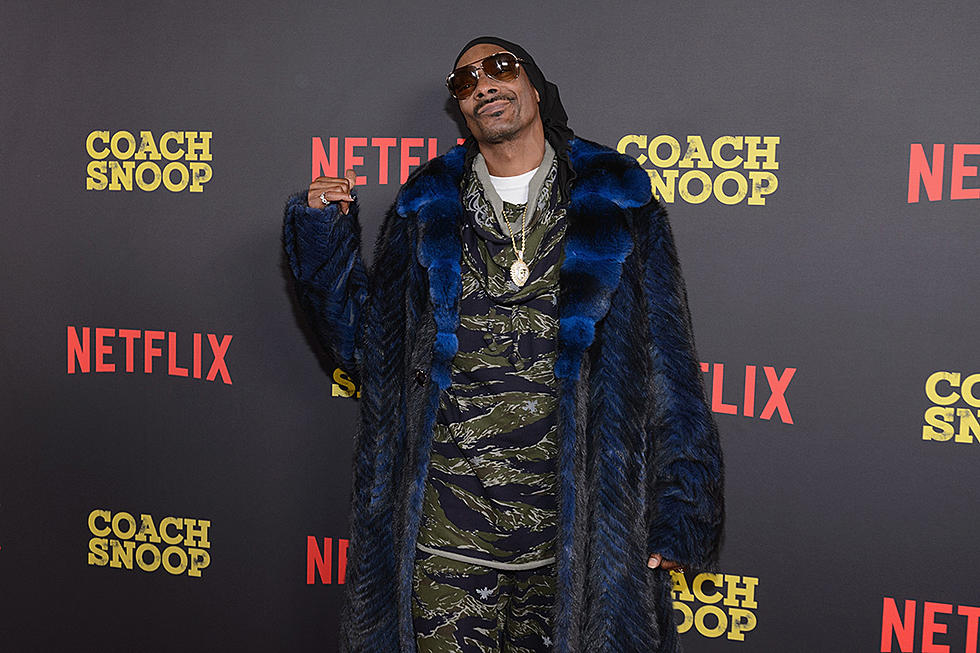 California Student Kicked Off Basketball Team for Sharing Snoop Dogg Photo on Twitter
Daniel Boczarski, Getty Images
With over 17 million followers on Twitter, Snoop Dogg's tweets are constantly being retweeted on Twitter but for one high school student, sharing a post from the rapper got her kicked off her basketball team.
According to a report from USA Today, Sierra High senior Racquel Alec was suspended from the school's girls basketball team after she liked and shared posts from musicians including a post from Snoop which featured the rapper "holding what appeared to be a marijuana joint in his hand."
The Snoop tweet is what really got Alec in trouble because the high school's district forbids "engaging in inappropriate sexual and drug propaganda." But the student's lawyers argue that her posts do not qualify as a violation because they were not made from a school computer and only her friends could see them on her private social media account.
The decision to ban Alec from the basketball team has sent the student into a nervous breakdown her mother revealed. "When all of this happened, it really traumatized her," she said. "What we want is for this to never happen to another student again."
While Alec and her lawyers continue to fight against the school, Snoop Dogg has shown his support for the student. The Bible of Love artist shared a screenshot of the USA Today article on his Instagram page and wrote, "Have her lawyers hit my team this is nonsense." The Alec family has not heard back from Snoop yet, the Fresno Bee reports.
Check out Snoop Dogg's Instagram post below.
Check Out the 2018 Hip-Hop Music Festivals You Need to See