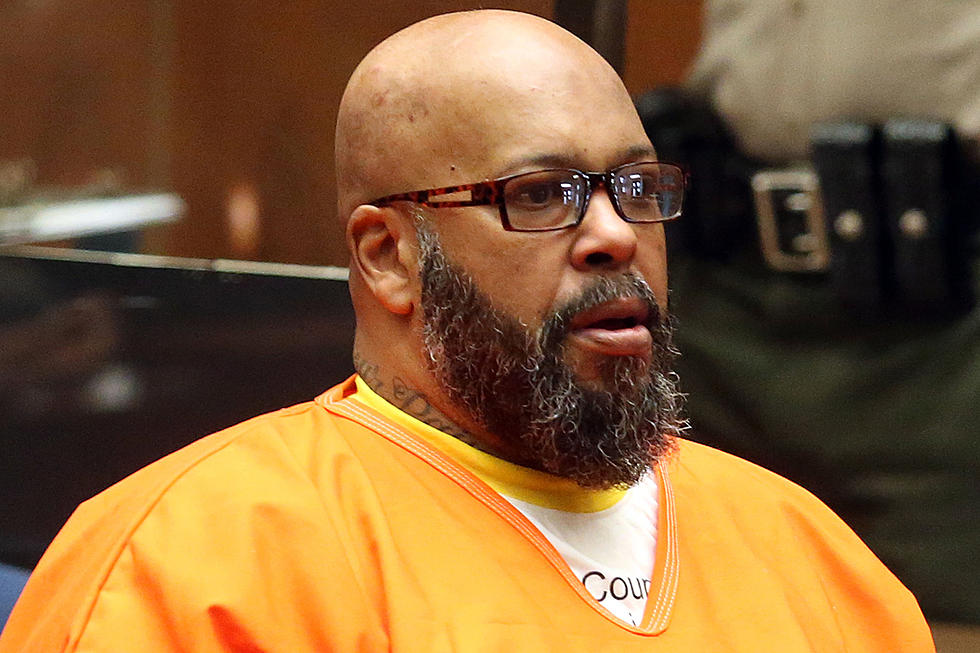 Suge Knight Won't Be Able to Attend His Mother's Funeral
Frederick M. Brown, Getty Images
Suge Knight is feeling the consequences of his incarceration in a major way. On Sunday (June 17), Maxine Chatman, who is the mother of the controversial music mogul, passed away after suffering a stroke one month beforehand. Now, TMZ reports that there's likely no chance that Suge, who is currently sitting in a jail cell awaiting the start of his murder trial, won't be able to attend her funeral.
Speaking with TMZ, the L.A. County Sheriff's Department explains that Suge can't get a pass to go to his mother's funeral because he's a murder suspect. If Suge wants to attend the funeral, he will have to file a petition to do so. TMZ notes that it's unlikely that the court would decide against the sheriff department's decision.
There hasn't been too much news on the Suge front of things lately, but back in April the Death Row Records founder was hospitalized for unspecified reasons.
Stay tuned for more details on Suge's trial and whether or not he manages to be cleared to attend his mother's funeral.
See 20 of Your Favorite Rappers Naming Their Favorite Rappers