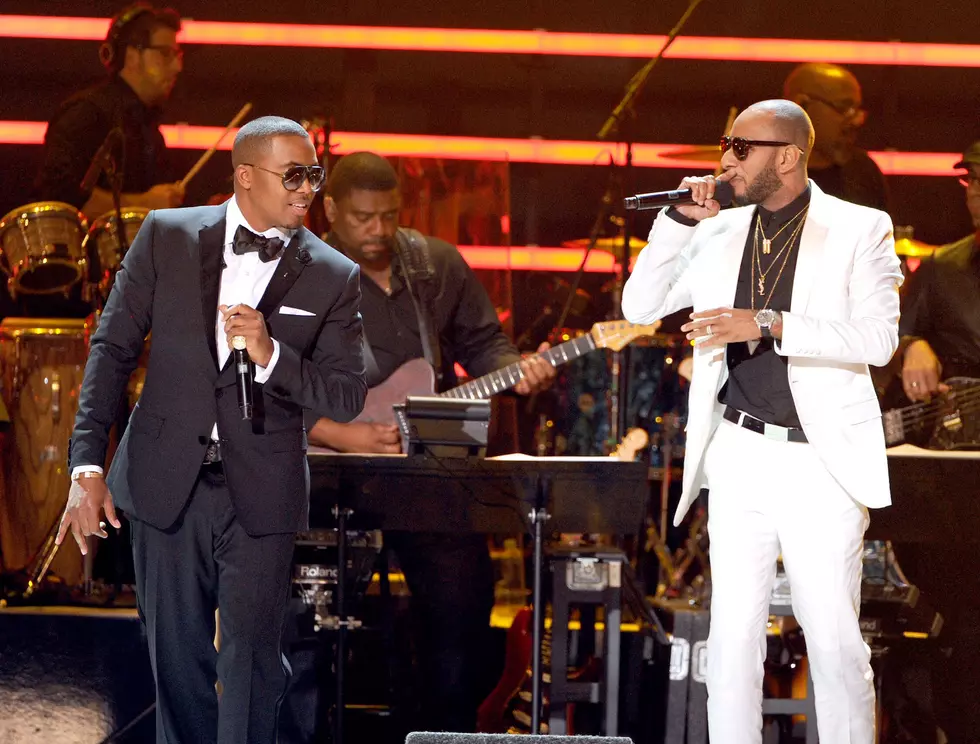 Swizz Beatz Reveals That He Produced an Unreleased Nas Album
Kevin Winter/Getty Images
In a new interview with Pitchfork, the Bronx producer discussed his forthcoming sophomore solo album Poison, which features a song with Nas. Swizzy told the publication that the track on his album is from an unreleased album they worked on together.
"I did his album two years ago in one week in L.A.," he said. "In the studio every day at 12 o'clock, just bang bang bang. Recorded the whole thing, got it all on film. It was an ill process."
When Swizz described the album, he called it "super crazy, maniac shit."
Poison is the follow up to Swizz's 2007 debut album, One Man Band. The producer known for making hits for Jay-Z, DMX, Eve and countless others, is showing no signs of slowing down. Between planning a tour with Timbaland, and cutting 70 tracks down to 10 for the album, he says he has four more albums ready for release, including an R&B album, and an acoustic album.
"I'm not trying to put this out and then go on a hiatus. I'm trying to put this out and then before you know it, you're seeing the intro to something else," he said. I want this to be a continuation of bodies of work, so people are getting used to me being back in this ring and being unpredictable and ultra competitive."
Swizz recently released the song "It's Okayyy," which will not be on the album. Poison is expected to be released later on this year.
Listen to Swizz Beatz's "It's Okayyy"
13 Comeback Rap Albums That Saved Careers