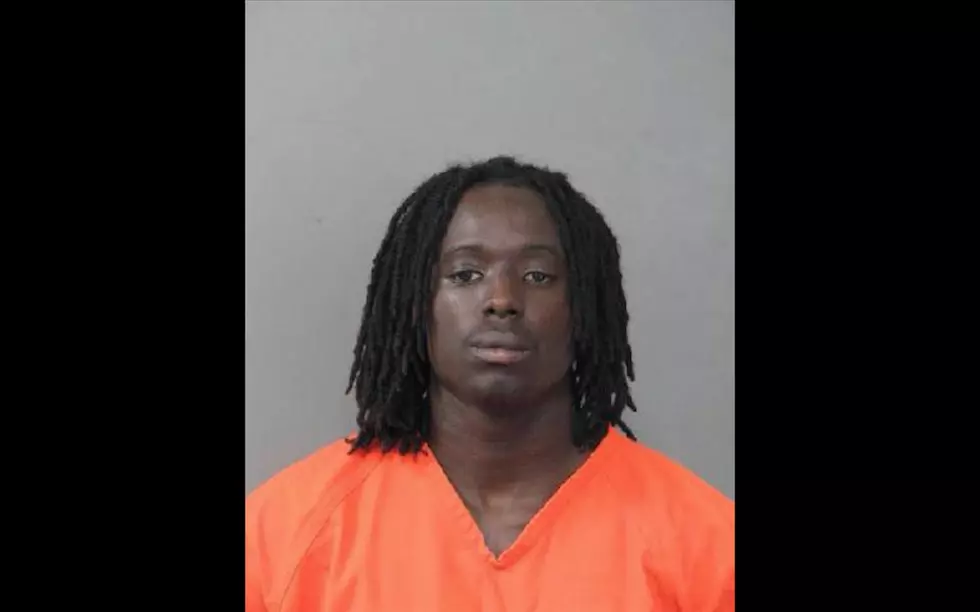 Warrant Issued in July 4th Homicide in East Lake Charles
Jermaine "Dutt" Washington, Photo courtesy of the Calcasieu Parish Sheriff's Office
On the morning of Wednesday, July 4, at about 1 a.m., the Calcasieu Parish Sheriff's Office was called out to an automobile accident by the LA State Police, at the intersection of Highway 90 and Jones Rd. in Lake Charles. When troopers arrived, people were attempting to render aid to the driver of the car, 21-year-old Dorian Colston of Lake Charles.
Detectives determined Colston was "shot several times" and that he was shot in his car as he drove westbound, before driving a short distance where he crashed the red 2000 4-door Buick Regal Sedan into a tree. He was pronounced dead at a local hospital.
On Saturday, July 7, a judge signed a warrant for the arrest of Jermaine "Dutt" Washington, 22, of Welsh. His bond is $1,000,000, and he's charged with the 2nd-degree murder of Colston.
"Anyone with information about the whereabouts of Washington is asked to contact Calcasieu Parish Sheriff's Office immediately at (337) 491-3605. (or call Crimestoppers at 439-2222 if they wish to remain anonymous). Anyone withholding information regarding the whereabouts of Washington or assists Washington in evading arrest will be arrested and charged."
"Jefferson Davis Sheriff's Office also has active warrants for Washington for an incident that occurred on June 30. Washington is wanted for distribution or possession with intent of schedule CDS II; illegal possession of a firearm in the presence of a controlled dangerous substance; flight from an officer; possession of CDS I; possession of CDS IV; and careless operation."
Washington frequents the Lake Charles and Iowa area and is considered armed and dangerous.