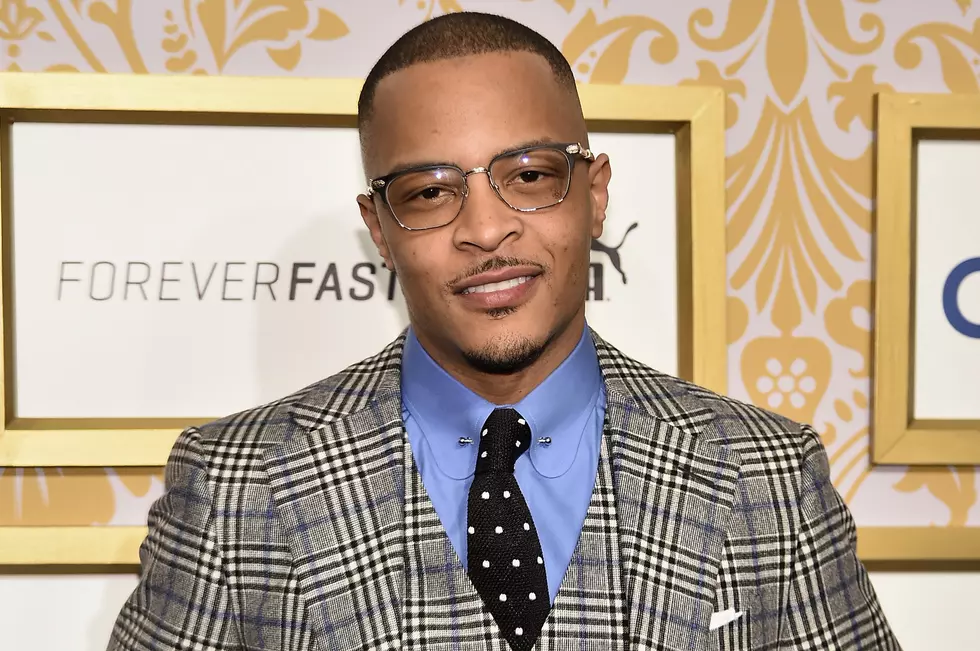 T.I. Scales 925 Restaurant Lawsuit Ends With Settlement – Tha Wire
Steven Ferdman, Getty Images
Today in Tha Wire, AllHipHop reports rapper/actor T.I. has agreed to settle a lawsuit with former employees. Two years ago, 11 people working for Tip at his, Scales 925, filed a class action lawsuit against the star for unpaid wages. The upscale soul food eatery opened in mid-2015 in downtown Atlanta at 30 Allen Plaza. on Ivan Allen Jr. Blvd.
ATL's city officials and movers-n-shakers came out to celebrate the ribbon cutting ceremony at the soft open April 1. A week later the restaurants official grand opening went down, where hundreds came out to turn-up and party April 14. With all the fanfare, Scales quickly became the hot spot to dine. Celebs and tourists flocked to the southern cuisine inspired restaurant in droves. Below during better times Tip gave TMZ the rundown on the menu highlights.
The culinary team at Scales 925, was headed by T.I.'s personal Chef Ashley, and Chef Messiah Gonzalez. So the restaurant had a great start, with a classy atmosphere, and a fly Harlem Renaissance era decor. Though AJC food critic Elizabeth Lenhard wasn't feeling it, Scales had some great reviews. Sadly a year later, Atlanta Restaurants blog reported the rap icon was forced to close the restaurant in 2016. I hate that, because I was looking forward to going there.
Unfortunately several employees filed a class action lawsuit against T.I., and his business partner Charles Hughes. According to Atlanta Daily World, 11 workers were behind the lawsuit. They accused Hughes and restaurant management for giving them checks that bounced, unpaid overtime wages, mistreatment, to name a few other grievances.
Things literally went from bad to worse with Scales. The rap icon denied any wrongdoing, because he wasn't involved with the day-to-day operations. However, that didn't stop the landlord from serving him with an eviction notice for not paying the rent for the space for months. The landlord told Atlanta's WSB Tip supposedly owed him $1 million dollars in back rent. Last month, The Blast reported star had to file for Chapter 7 bankruptcy, after the Georgia Department of Revenue and IRS placed the restaurant on notice. However it was also reported, that was because there was a pending lawsuit going on.
After 2 years of this drama, T.I. moved to settle the case. The star agreed to pay nine of the plaintiffs $8,333.33 each, foot the bill for another $25,000 in their court costs, and damages. So at the end of the day, Tip will wind up paying around $100,000 to close the case.