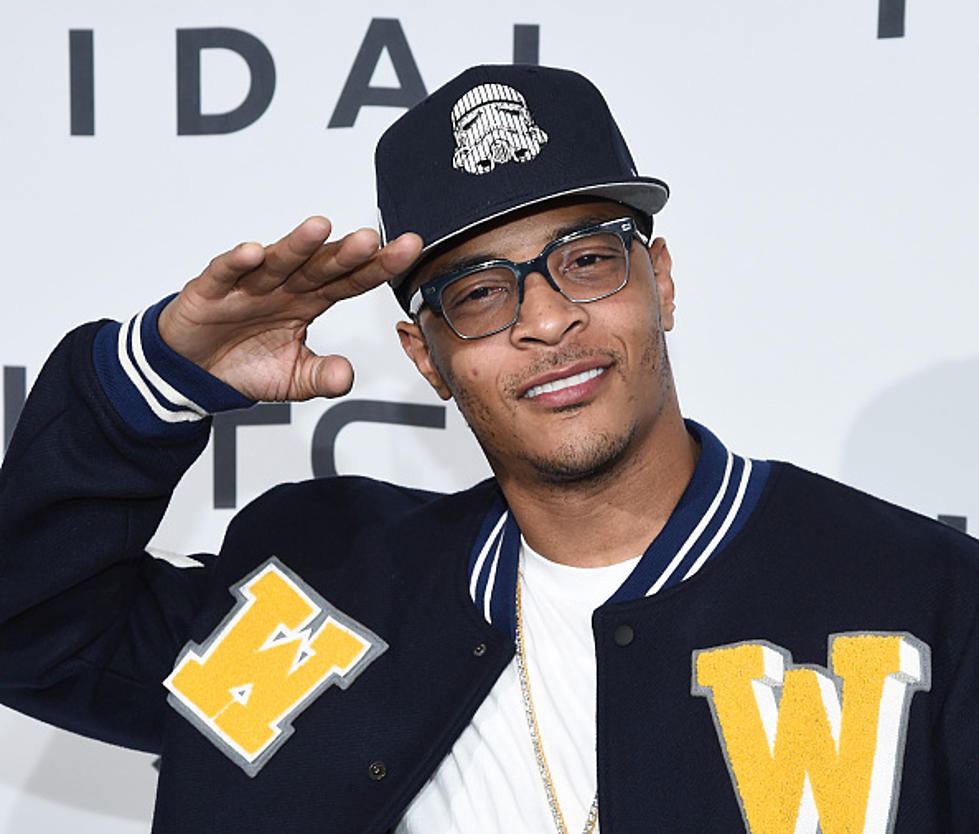 T.I. To Perform Special Pop-Up Show Streaming Live on TIDAL – Tha Wire [VIDEO]
Getty Images
T.I. is gearing up to give fans a special treat.  Allhiphop reports the King of the South will be performing a "Pop-Up Show," that's going to stream live on TIDAL Monday (February 22, 2016.) The Hotlanta rapper/actor is giving the show in his hometown at Atlanta's at Greenbriar Mall.  Best of all, you wont need to be there to see it!
The concerts being called "TIDAL X: TIP" and will take place at about 9 CT/10 p.m. ET. Tip is the latest rapper to do a "Pop-Up Show" of this kind.  Kanye West, Jay Z and Weezy have all broadcast special performances like this on TIDAL.  More than likely Tip will feature music from his upcoming album, Dime Trap.
Speaking of which, below is his new single "Money Talk."
Whatcha think?  FYI the single is available now for a limited time on TIDAL's pre-paywall now.  Meanwhile don't miss Mr. Harris live this Monday, February 22 at 9 CT/10 pm ET! For more info visit tidal.com.
For even more on entertainment, celeb birthdays and more LISTEN LIVE to The People's Station 107 Jamz twice a day, every weekday at 12:50 p.m. and 3:35 pm.