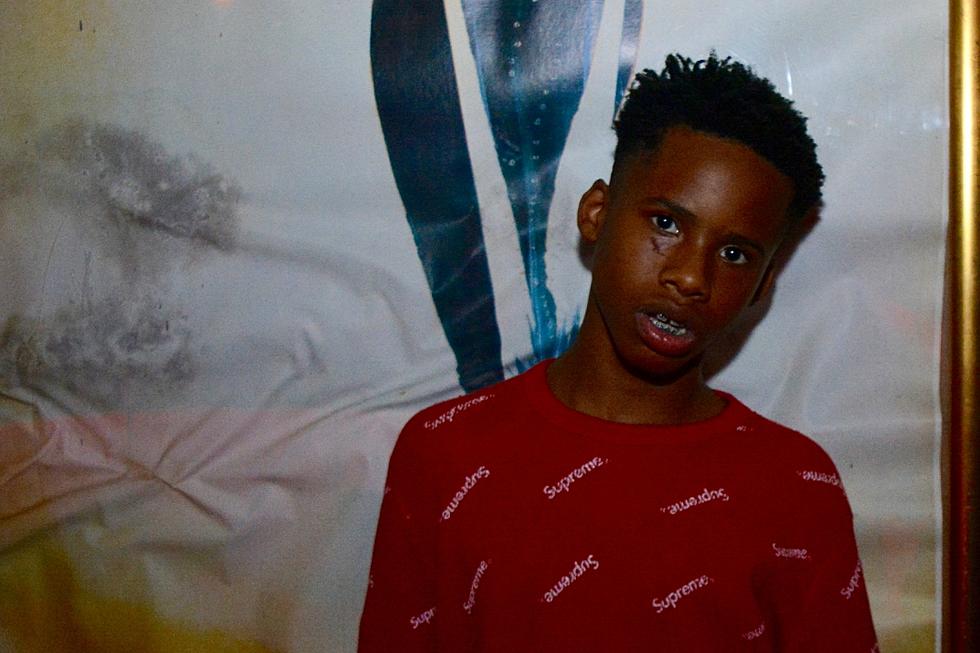 Tay-K Isn't Facing the Death Penalty
Brandon Smith
Despite unsubstantiated internet rumors to the contrary, 17-year-old rapper Tay-K is not facing the death penalty. Using his Instagram story to speak on the matter yesterday (May 23), Tay-K's manager Ezra Averill put the rumors to rest while confirming that the death penalty isn't on the table for the young rap star who's been sitting behind bars for two capital murder charges and one count of aggravated robbery since last August.
Posting the second part of what was otherwise a pretty mundane IG upload, Averill wrote, "OH YEA AND AINT NO DEATH PENALTY OVER HERE #FREETAYK."
The erroneous rumor that Tay-K was facing the death penalty began circulating the web after it was revealed that 17-year-old Dimitrios Pagourtzis, who was responsible for a mass shooting at Santa Fe High School, won't be facing the death penalty and could be eligible for parole. The shooting, which took place last Friday (May 18), left 10 dead and 13 more injured.
In the immediate aftermath, a meme that suggested that systemic racism was responsible for Tay-K facing the death penalty and making sure that Pagourtzis, an ostensibly White teenager, did not.
T.I. was one person who made known their opinion a perceived gap between the way Pagourtzis and Tay-K were treated by the justice system. Using his Instagram account, the Atlanta rap veteran slammed the powers that be.
"This is America!!!! We MUST START STANDING BY OURS THE SAME WAY THEY STAND BY THEIRS!!!!!" Tip wrote. "We can't keep just throwing ours away when they fuc up,while they give they people every consideration possible .... FUCTHAT!!!! It ain't fair,& It aint right!!! Hold Every last one of US as Americans to the same standards no matter the color of their skin. Or else we gon do for ours the same you're doing for yours!!!"
He continued, "MAJOR POINT: I should point out that neither of these gentlemen have been convicted. Only arrested in suspicion of the crimes their charged with," he continues. "But for the fact that one of them was arrested on the scene of the school shooting that claimed 10 lives. The other was a warranted arrest with little physical evidence,just word of mouth. So the question is how is the D.A. seeking the death penalty for Tay K & not the other guy? AND THAT HES A MINOR SHIT WEAK...THEIR THE SAME AGE!!!!!!"
In 2005, the U.S. Supreme Court ruled that teenagers younger than 18 at the time of their offense could not face the death penalty, so neither Tay-K nor Pagourtzis can be executed by the state. In addition a 2012 ruling declares that juveniles in Texas must have the opportunity for parole after 40 years, though it's not guarantee they will be granted it.
Tay-K's case has yet to go to trial, but it doesn't look like he's going anywhere soon. Last Friday, Pagourtzis was charged with capital murder of several persons and aggravated assault on a peace officer.
Check Out the 2018 Hip-Hop Music Festivals You Need to See