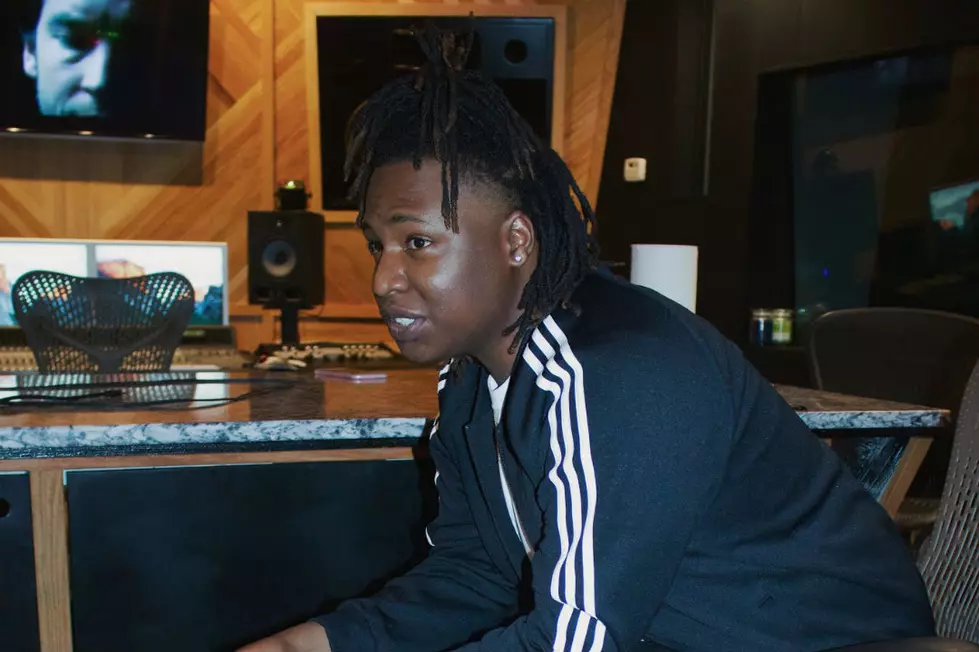 Tay Keith Involved in Serious Car Crash
@kxsta
Tay Keith was involved in a serious car accident last night (Jan. 9), but thankfully, the BlocBoy JB affiliate appears to be unharmed. The "Sicko Mode" producer shared the aftermath of the crash on his Instagram Story.
"Shit crazy, bruh. Look at my shit, bruh!" Keith said as he looked over the damage, which included the entire front of the vehicle. "Damn, look at my shit bruh! What the fuck! Bruh I almost just died bruh, what the fuck?"
There is no word on where the crash occurred, but a later update shows the producer in the studio with the likes of fellow producers Smash David and OG Parker, and then another update tagged in West Hollywood, Calif. with Wiz Khalifa. It's unclear whether the post with Wiz was from the same night, or just a video in Tay's camera roll.
Keith also addressed the accident on Twitter. "I walked away from the wreck with no scratch fuck that car im blessed," he wrote.
The last confirmed location for Tay Keith was in Atlanta, as he was one of over 90 artists called to J. Cole's series of recording sessions for the forthcoming Dreamville compilation project, Revenge of the Dreamers III. The sessions have been taking place since Jan. 6, and will continue through the 16. Other names spotted include the entire Dreamville roster, Big K.R.I.T., Kay Camp, Wale, Ski Mask The Slump God, T-Minus, T.I., Vince Staples and Guap Dad 4000, with more artists continuing to be added daily.
See the aftermath of Tay Keith's car crash below.
See 12 Rappers Who Have 10 or More Solo Albums in Their Catalog