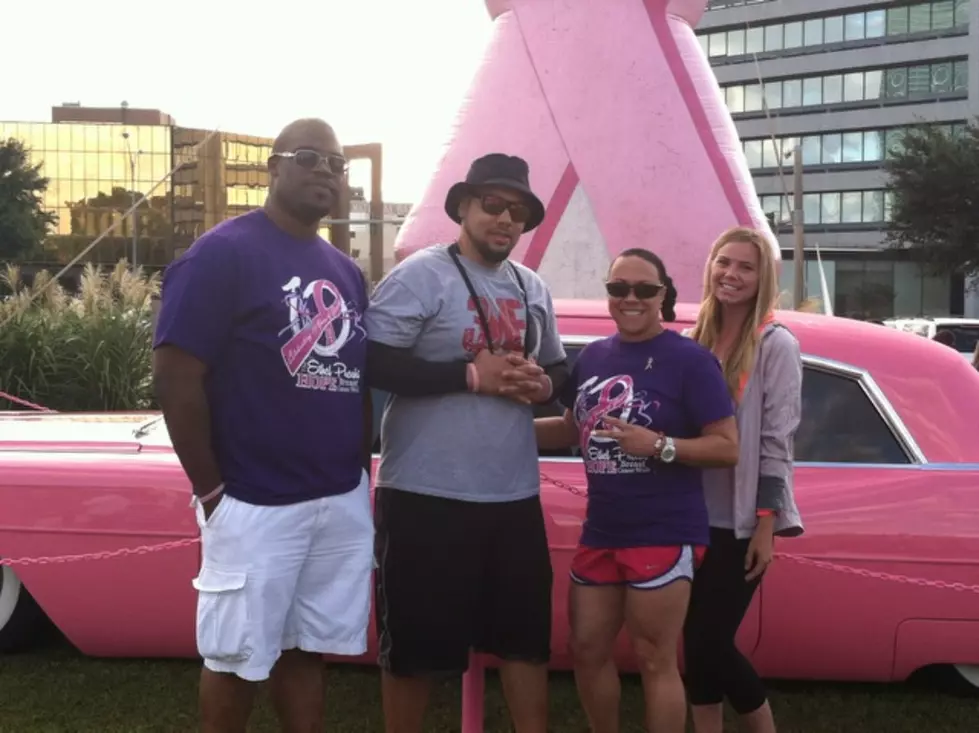 The 10th Annual Ethel Precht Hope Breast Cancer Walk 2014
Erik Tee, Big Boy Chill, Me and Emily at the Ethel Precht Breast Cancer Walk 2014
As always, the Ethel Precht Hope Breast Cancer Walk was a huge success.  Me an a my co-workers come out in support of the event every year.
Every year the Ethel Precht Hope Breast Cancer Walk gets bigger and bigger, as more and more people become aware of Ethel Precht Foundation and the good it does for women here in out community.  This year marked 10 year anniversary of the walk and hopefully in another 10  years, breast cancer or any form of the disease, will no longer exist.
To all of the woman who are suffering with the disease, we support you and are here for you.  To all of the woman who lost their fight, we will always remember you and celebrate your life.  Though you are gone, you will never be forgotten. We love you Joyln!
If you need someone to talk to who understands what your going through, the Ethel Precht Foundation has a monthly support group for breast cancer survivors. There is no charge and everyone is welcome. If you have questions about the group, contact them at, supportgroup@ethelbreastcancerwalk.org.   The support group meets the third Thursday of every month, 6 pm at Dr. Goolsby's Office, located at 780 Bayou Pines East Drive (right off of Lake Street).  Family and friends are more than welcome to attend.