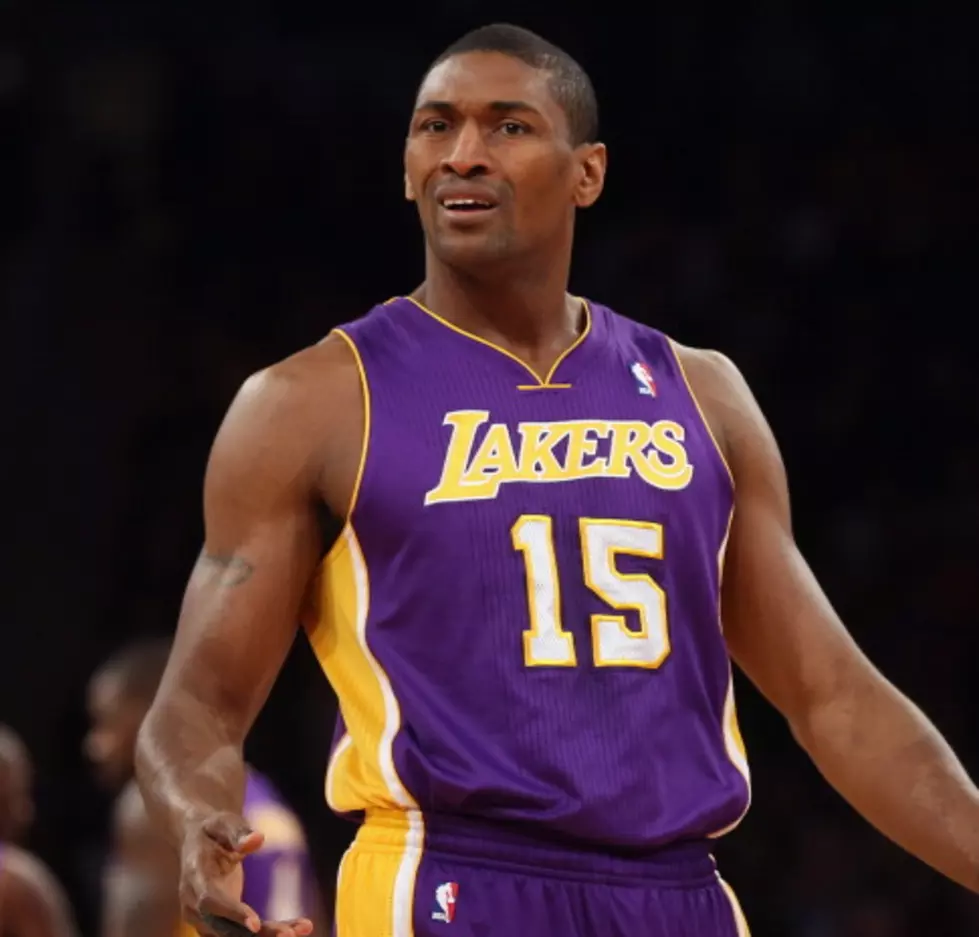 The NBA's Meta World Peace Is Bringing A New Prank Show To TV That Goes After Athletes
Meta World Peace-Getty
I love watching prank shows, so this is right up my alley.  If your a sports fan, than you probably already know that athletes are notorious for pranking one another.  Now, your gonna get to see whose got a since of humor and who doesn't in a brand new show.
According to reports by Deadline.com Meta World Peace (formerly known as Ron Artest) will be pranking his fellow pro ballers in a his very own show.
LMNO Prods., producers of CBS hidden camera series of specials I Get That A Lot, has partnered with Los Angeles Lakers player, Metta World Peace (born Ronald William Artest) and his Artest Media Group to develop Metta World Pranks, a new prank series featuring professional athletes in hidden camera bits. In addition to Metta and other professional athletes, the show's practical jokes will also include family members, friends, boyfriends, girlfriends and fans. "Pranking and practical jokes are part of the athletic culture, so it comes naturally to Metta," said Eric Schotz, President and CEO of ICM Partners-repped LMNO Prods. Metta has a great sense of humor and this show will be a natural vehicle for him to showcase a side of his personality we don't get to see on the court."
Can't wait to see what baller's gonna get pranked first!  By the way, there's no word as to when the show is going to premiere just yet.  For that, I'll keep you posted.
No word on when filming starts but perhaps that recent Kevin Garnett and Carmelo Anthony run in was one big prank. If so, good one Meta. We'll be watching.