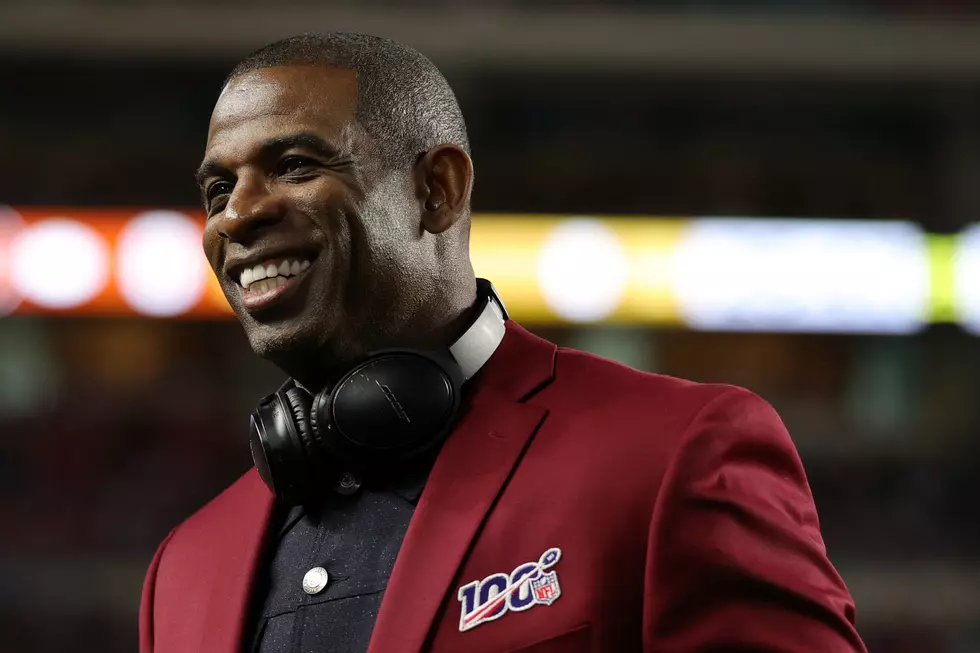 Theft Overshadows Deion Sanders Jackson State Coaching Debut
Getty Images
According to ESPN, NFL legend Deion Sanders delivered an epic win in his coaching debut at Jackson State University Sunday. The Hall of Fame player claimed a 53-0 win over Edward Water, but the victory was quickly overshadowed by the theft of his personal items. At press time, Sanders was clearly shaken and hurt that someone would violate him by robbing his office.
The theft took place some time during Sunday's game, and Sanders explained someone took watches, credit cards, cell phone, and a number of other items out of his office. With mixed emotions, the new JSU coach said he had just experienced the best moment of his professional career when his players presented him with the game ball.
All his belongings were recovered several hours later, and the theft is under investigation. Meanwhile, someone is saying Coach Prime misplaced his items and there was no robbery, which is a claim Sanders adamantly denies. There is no logic behind why the former pro-baller would go on national TV and lie about his personal property being stolen out of his office. In addition, his personal assistant had reportedly caught the suspect in the act.
This is a developing story.
LOOK: See the iconic cars that debuted the year you were born