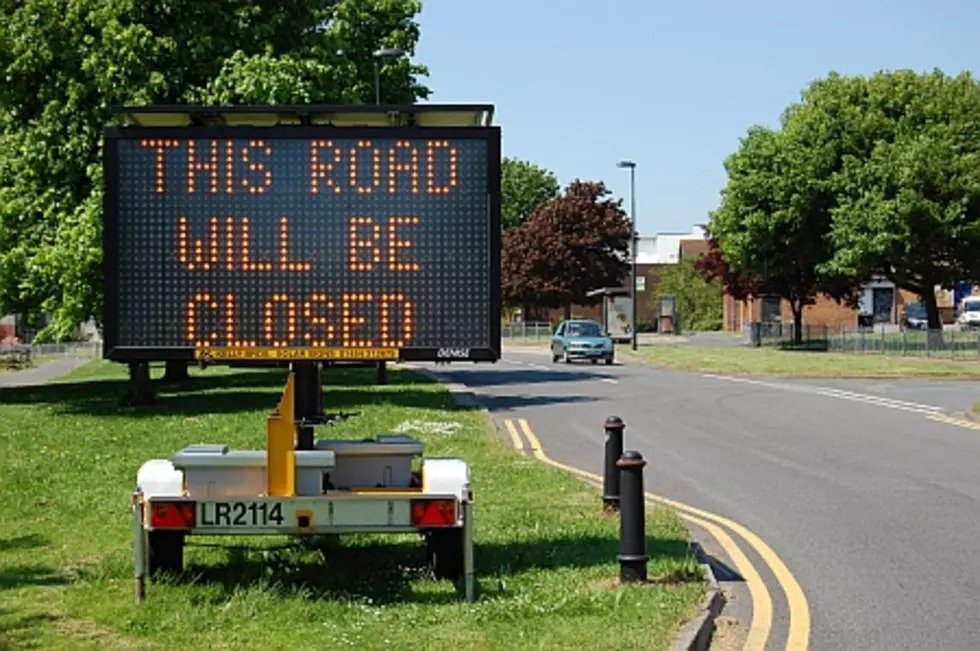 Traffic Alert! I-10 Construction Begins Nov. 6 In Iowa
Getty Images
The Louisiana Department of Transportation and Development (DOTD) has issued a traffic alert for area motorists. Highway road crews are gearing up for major construction work that will result in an extended road closure. The map below highlights the upcoming lane and on-ramp that will be affected on I-10 in red.
Road work will take place on the outside I-10 Eastbound lane and include the on-ramp at U.S. Hwy 165. The extensive project starts on Sunday, November 6, 2022, and is projected to be completed by mid-summer 2023. Motorist in SWLA can expect the road closure and highway construction zone to delay commutes or cause traffic congestion at times. The newly constructed lane and on-ramp according to DTOD will eventually tie into the I-10 E bridge. The LA Transportation Dept. is advising all drivers that travel along this roadway frequently, to use the following detour:
Detour to the I-10 Eastbound on-ramp at LA 101 by traveling south along US 165 to US 90, then east along US 90 to LA 101, then north on LA 101 to the I-10 Eastbound on-ramp.
Drivers are reminded to use caution when traveling through the construction site, drive at the posted "road work" speed zone to avoid higher fines, and look out for highway work crews and their equipment. For more info regarding this closure call LA 511 or click here.
LOOK: The 10 largest product recalls of the last decade
Estey & Bomberger, LLP compiled a list of the top 10 product recalls since 2007, ranked based on the number of product units recalled in the U.S.