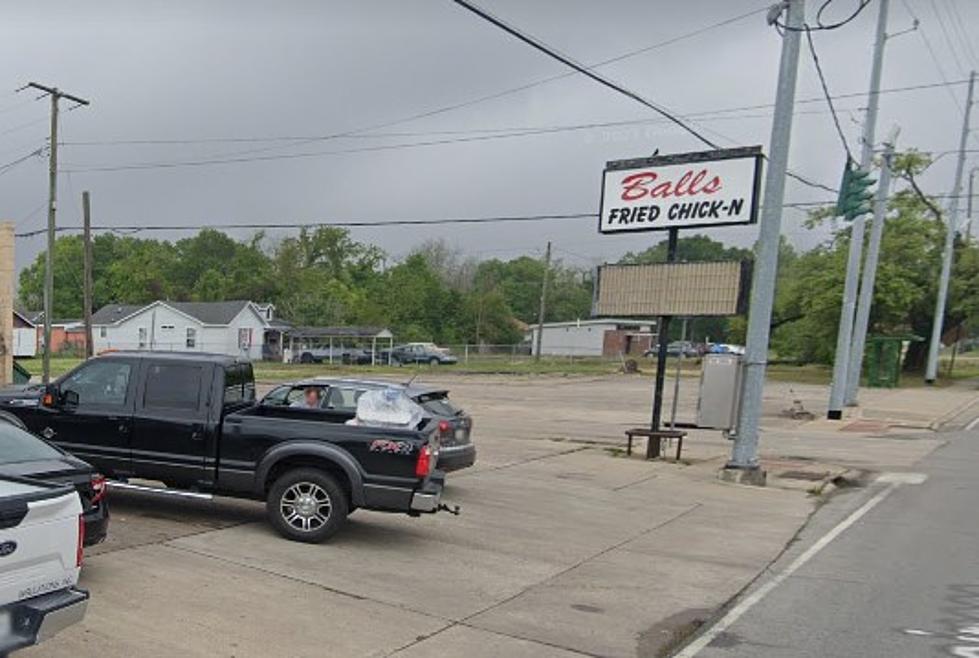 Ten Restaurants We Need Back In Lake Charles
Google Map
Being in Lake Charles for over twenty years, there have been some restaurants that have been my favorite spots. There have also been several restaurants that I went to once and never had the chance to go back to again due to their closing, and unfortunately for me, I have only been able to dream about them in my sleep lol.
Here are 10 restaurants that used to be popping in Lake Charles that are no longer here. However, a few of these places might be returning, and I am all too excited about their return. I know there are more that have been here during my time here in Lake Charles, but excuse me if they're not top of mind right now. I am sure that I will think about them later on. Lately, I have been pretty serious on my weight-loss journey so some of these I won't be able to indulge like before, but they were still at one time some of the best eating that I have ever had.
Mama Rita: This was once in the location of where Buffie's Po- Boys now resides. I would occasionally have friends who would visit me and that would be one place that I would take them. Needless to say whenever they would return they would always bring it up as a place that they needed to go to before they left. The good news is that they will be returning soon as they are rumored to be a part of the Crying Eagle metroplex here on Lakeshore Drive. I am sure the food will be just as good and I can't wait to see Mama Rita's smiling face again
Kojaks Restaurant: When I first moved here, there was a salesperson here who was trying to get this new business on the radio for advertising. She asked me to join her one day for lunch to meet them, and I was there regularly after that first time. I loved the ambiance as it was a husband and wife duo who worked together to create what I would call a dynasty. The restaurant was named after the cool as a fan Mr. Kojak who was a bald very friendly gentleman who from what I was told was a star football player from back in the day. Ironically, he was still looking the part. But let me get to the food that they would cook. This was the first restaurant where I would try Etoufee, Okra, and Sausage, and they had some of the best fried chicken I had ever tasted. Their doors closed early 2,000's, but I still remember them like yesterday. While I know I am the blame for my weight gain. I would like to think that Kojak's cooking was definitely the culprit.
Johnny's Pizza: There were mixed reviews about this restaurant, but I never had a bad experience when I went there for lunch. It was a buffet-style pizza spot, and while I loved the pizza, I would run to the cinnamon sticks that they would make almost before I had the main course. They always served their food fresh, and I loved being able to order a specific pizza and being called to get first dibs before they placed it on the bar. They were also a casualty of the Hurricanes from 2020 and never opened their doors again.
Copeland's: When I first moved here this was one of the first spots to really get a taste of some authentic Louisiana recipes. I am sure many locals would say differently, but you have to remember that I am from Mississippi, so this was all new to me at the time. We used to take some of our listeners to eat once a week and never had a problem getting someone to represent the radio station to go. This was the first place that I had Gumbo and I was hooked from that day. I remember when they closed it as the building was vacant for a while and I would just drive by and gaze at it. I was happy to see that they still had one in New Orleans. It's been a few years since I went, but the ambiance was the same with a great array of food on the menu.
Blue Dog Cafe: If I am being honest with you the first time I went here to eat. I wasn't very impressed, it seemed like the service was lackluster at best and it was a little too noisy to talk because of the loud music. However, I gave it another chance, and my wife and I stopped by after Sunday Service. This was their brunch and I have not had a brunch with such a variety of choices since then. While my wife and I had to almost be wheeled out of there from eating so much, a few weeks later we saw a closed sign on the door. Needless to say, while they got my attention the second time around. That was the last time I had the chance to eat there.
Coyote Blues: The Shrimp Diablo was my go-to whenever I went to Coyote Blues. They also had a great hold on Margaritas as I would have to have one or two whenever I went. I would turn several of my friends on to the restaurant and many would become believers of the Shrimp Diablo as well. They were here for several years but eventually closed their doors as well.
House O' Soul: I used to love going here. We used to always pop up and support their Reggae nights that they would do. That was just my excuse to go there and try out some of the best daiquiris in town and the best wings. If you were able to stop by for lunch, you wouldn't have been disappointed in the choices for the lunch break. There were many times where I almost didn't want to go back to work after eating there during the day. I have heard through reliable sources that they should be returning within the year and who but I will be in the house to get my servings of wings and Daiquiris?
Shoney's: My very first apartment was right down the road from Shoney's and every Sunday my wife and I would make a trip with our son for breakfast. The food was always fresh and I could literally post up at the buffet bar and eat until I was stuffed. I don't know what happened and why it couldn't make it but I would love to be able to have some of that great Sunday eating with them right now.
Applebee's: You can thank Hurricane Rita for this restaurant not being here anymore. Almost every city in the world has an Applebee's, but not Lake Charles.  Ironically, when Applebees closed, Coyote Blues moved right in, and now it is known as Tad's. When I would go there I would always order the steak and enjoy the loaded mashed potatoes and broccoli that would seal the deal for me for the day. In my wife's hometown the Applebees there is literally a club on the weekend after 11 o'clock and is always packed whether they are eating or partying it up with music and a huge crowd.
Ball's Fried Chicken: If you know me then you knew that this wouldn't be far behind. I love me some Ball's chicken and their fried okra is something I could literally eat all by itself. Both of their locations got damaged during the storm and while it's been over a year I have to admit that I am having withdrawals. The word is that they are very close to reopening soon and while I am trying to hold on to my diet and workout routine. I am going to have to have some of that as soon as they open their doors.
I know that I may have forgotten some restaurants that were the creme de la creme here. So if you remember some that you would like to add, don't hesitate to drop them in the comment section.
KEEP READING: 3-ingredient recipes you can make right now