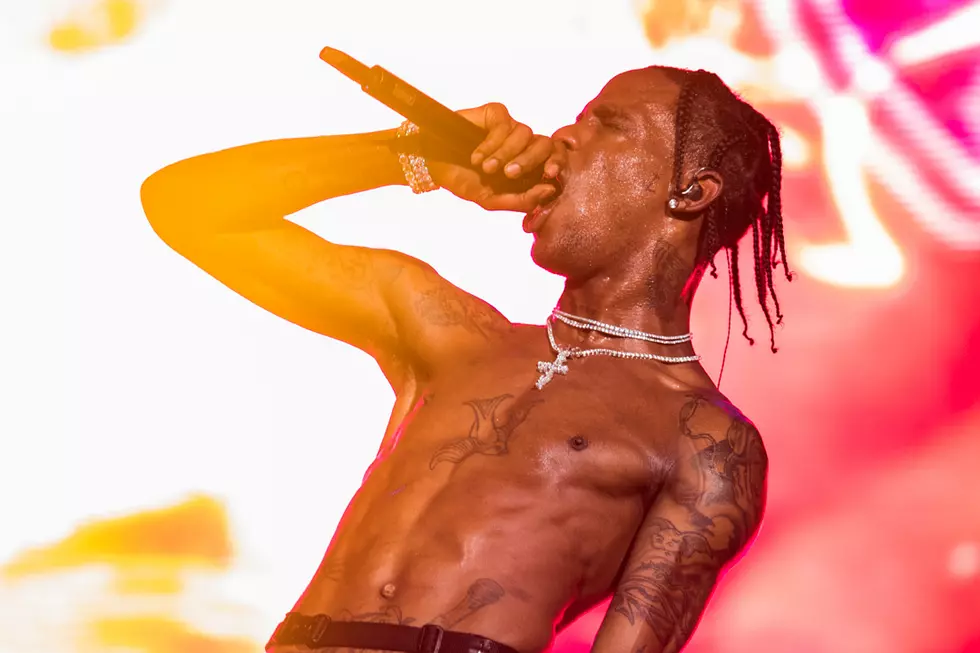 Travis Scott Has New Music Coming Very Soon
Arik McArthur, Getty Images
There will be new music from Travis Scott in the near future.
On Sunday (Sept. 1), La Flame took the stage at the 2019 Made in America festival in Philadelphia, closing out night two of the annual event. While addressing the crowd in between songs, Travis revealed that he has new music in the works.
"I don't know how many people out here made it to the actual tour, but I love y'all! Thank y'all for coming," Travis said. "We got some new music on the way very muthafuckin' soon, you dig what I'm saying?"
Travis' last album, Astroworld, arrived in August 2018. The project has become a topic of discussion as of late, after a scene in Travis' new Netflix documentary, Look Mom I Can Fly shows the rapper visibly upset after losing the Best Rap Album category at the 2019 Grammy Awards to Cardi B's Invasion of Privacy.
"When I won Nipsey said on a comment to me WHEN IS YOUR TIME IS YOUR TIME!" Cardi said after explaining how she recorded her entire album while pregnant and sick. "Now when I speak to upcoming artist or people who ask me for advice I tell them the same thing! WHEN IS YOUR TIME IS YOUR TIME and when it comes don't let nobody take that special moment away from you!"
TMZ later reported that Travis has no ill will toward Cardi. Offset even showed up at his Netflix premiere for Look Mom I Can Fly, so it appears things are all good between the two.
See Photos of Rappers' Fashion Choices in 1997