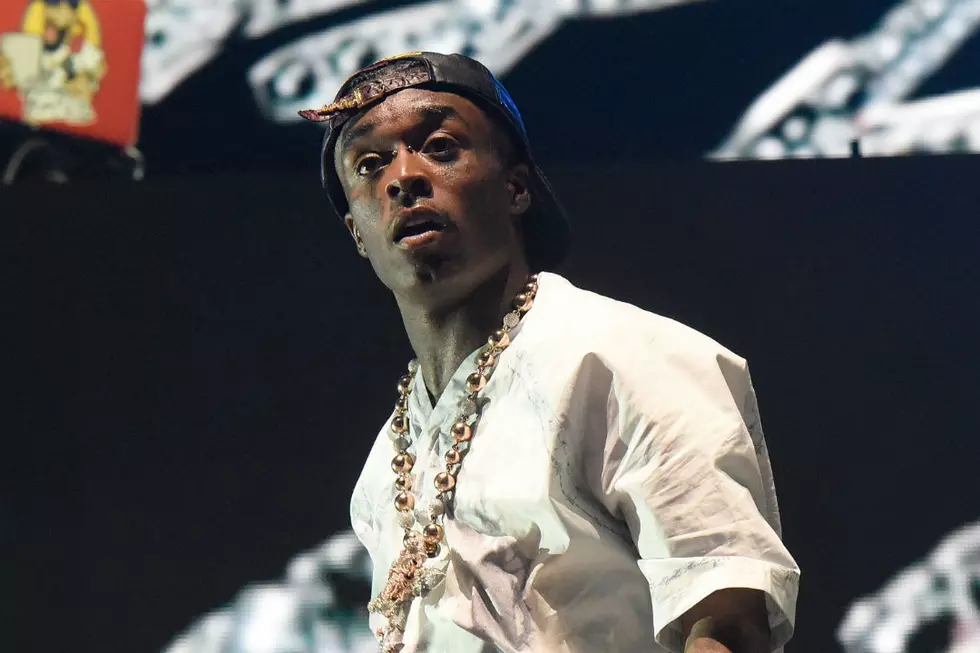 Lil Uzi Vert Goes Off on Security for Grabbing a Fan: "Relax, This My City"
Arik McArthur, Getty Images
Uzi hit the stage on Sunday night (Sept. 1) during night two of the two-day festival, his first festival performance in some time, as he's been cancellng many of his scheduled appearances. While in the middle of performing his hit song "Money Longer," security apparently got a little overzealous with an audience member and Uzi wasn't here for it.
"Hold on, hold on! Yo, y'all tripping! Y'all tripping!" the Philadelphia native said as he stopped his performance completely. "Y'all grabbing that nigga and don't even know why you grabbing him! You just cranked because it's your muthafuckin' job. You just cranked up. Relax, bro. Relax. Relax. This my city, bro. Ain't nobody gon' hurt me! I got too many killers out here, bro. Relax."
Uzi then launched back into the performance and the show continued on.
"My grandma been in the hospital for MONTHS man she had a tumor over her eye the Doctors removed half of it when she finally woke she had a stroke on her entire left side and cannot move it," Uzi said on Twitter last month. "IF YOU DONT KNOW THATS WHO RAISE ME...I love my grandma more than Clothes."
Watch more footage from Uzi's 2019 Made in America festival performance below.
See 18 of the Funniest Hip-Hop Moments on 'South Park'