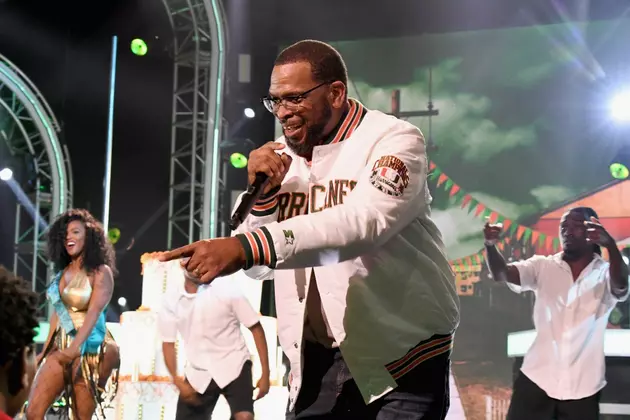 Uncle Luke Performs With Rick Ross, Trick Daddy and More at 2017 BET Hip Hop Awards
Paras Griffin, Getty Images
The 2017 BET Hip Hop Awards went down in Miami this year, so it was only right the show paid tribute to the city's own Uncle Luke, who's one of hip-hop's more underappreciated pioneers. The folks at BET did just that, presenting the Dade County legend with their equivalent of a lifetime achievement award and giving him the chance to perform his timeless classic on the mainstage—with several other Miami all stars.
Taking the stage with his customary swagger, Uncle Luke turned in energetic live renditions of tracks like 2 Live Crew's "Me So Horny" and his solo single, "I Wanna Rock." Miami-bred rapper Flo-Rida performed alongside him for the first one.
If you didn't remember, French Montana's Rick Ross, Lil Wayne and Drake-assisted single "Pop That" uses the sample, so when the track began playing over the loud speakers, it provided a seamless mash-up with "I Wanna Rock." Of course, Rozay was on-hand to perform his verse on the song, so it was perfect.
Also taking the stage for the special tribute performance were the likes of Luke's fellow Miami stalwarts Trina and Trick Daddy. Trick Daddy and Trina helped Luke perform his 1996 single, "Scarred." Needless to say, it was all pretty lit.
Check out all of Uncle Luke's electric performance below.
See DJ Khaled, Cardi B, Lil Yachty and More Hit the Red Carpet at 2017 BET Hip-Hop Awards
https://www.youtube.com/watch?v=_4YWZc0ELUs