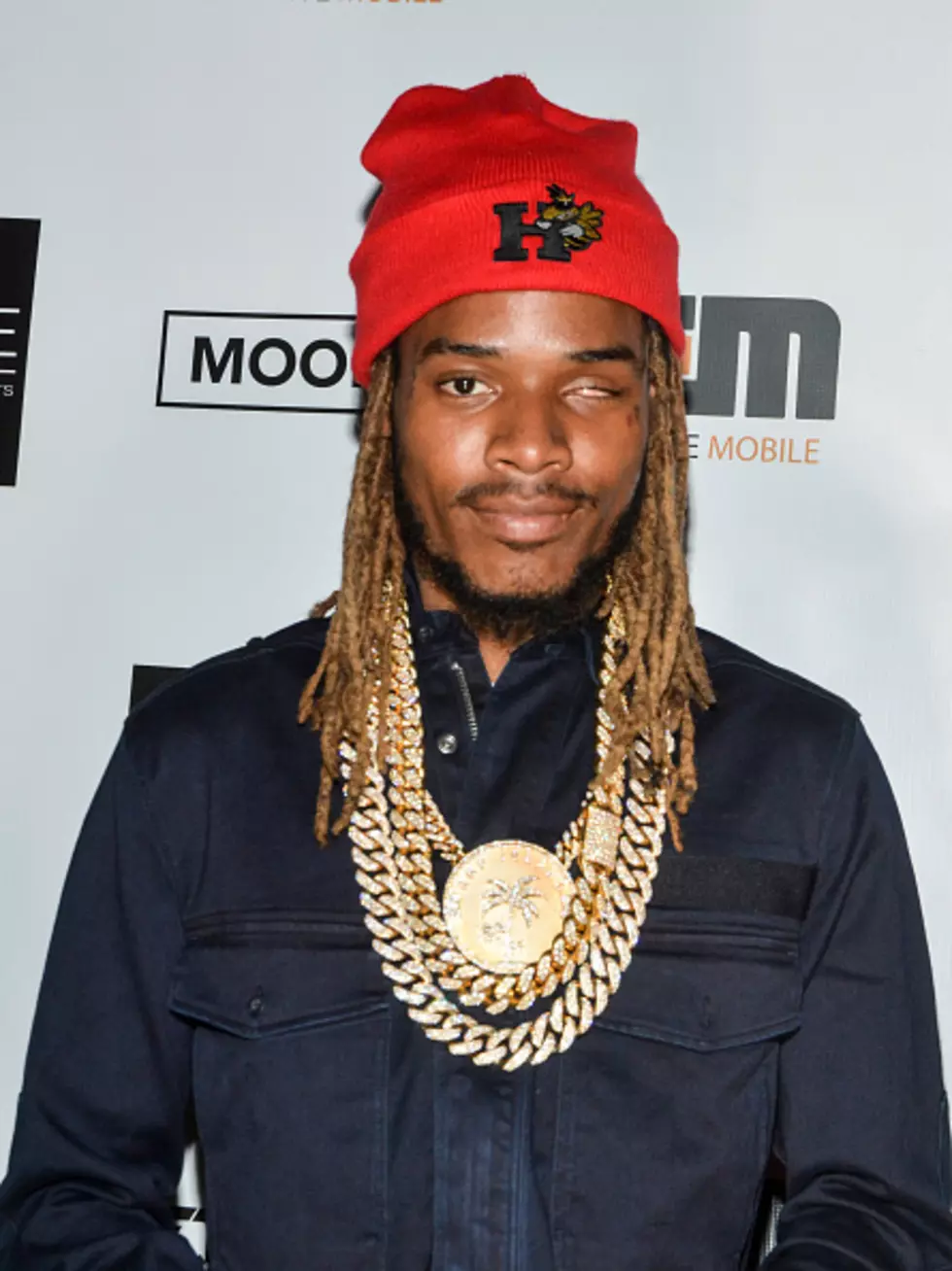 University Of Georgia Refuses To Pay Fetty Wap's $100,000 Show Fee Because He Was Late – Tha Wire
Getty Images
Today in Tha Wire, it's more concert drama coming out of the University of Georgia.  First it was Ludacris's rider that made headlines after he performed at the universities Spring football game in April.  Now, the school is withholding Fetty Wap's $100,000 payment after the rapper showed up late for his recent concert.
Backing up a taste, the drama from the Ludacris performance came once the rapper/actors rider details became public knowledge.  According to reports his long list of demands was leaked and included items like condoms and alcohol, which alarmed university representatives.  Plus the media had a field day over the sheer volume of amenities he wanted for a 13 minute show.
Luda's rider reportedly included dinner for 10 people or instead of providing the food, UGA had the option to pay $40 per person.  Below is a look at most of Luda's list.  Click here to see the entire rider and contract.
1 loaf of whole grain bread, organic creamy peanut butter and organic grape or strawberry jelly (In case the dinner wasn't enough, I guess.)
1 Crest Spin rechargeable toothbrush and Crest toothpaste (Got to keep the teeth clean.)
1 box of Fruit Roll-Ups (You've got to get your fruit snack on, sometimes.)
6 Hanes Large White T-Shirts
1 box of Trojan Magnum Condoms, Ecstasy (Naturally.)
2 Jo Malone candles, Gardenia scent (The room has to smell good.)
2 bottles of Belvedere Vodka
2 bottles of Conjure Cognac (This is impressive finessing to force the people paying you to perform to purchase your brand of cognac for you. That's how you get extra money.)
2 bottles of Patron Silver
2 packs of AA and AAA batteries (Always be prepared.)
2 cases of Snapple (That's a lot of Snapple.)
1 small Secret Deodorant (I stand with Ludacris on #TeamLadiesDeodorant. It's far superior.)
Needless to say, Luda did his thing and got the crowd of about 92,000 plus, turned up with a melody of his biggest hits.  In spite of his short performance was only 13 minutes long, it's being reported that he actually saved the day for Bulldogs. According the news, Luda wasn't even Georgia's first choice.  The school supposedly reached out to a few country artists, but was turned down.  At the end of the day, it cost them $65,000 to get Ludacris to perform.  However, that may have been just a drop in the bucket for the university when you consider what the school made of the giant crowd in ticket and concessions sales.
Now, back on the latest drama.  According the universities publication Online Athens, they agreed to pay Fetty Wap 100K and he was scheduled to perform at Stegeman Coliseum at approximately 8:45 p.m. and not only was he late, but he allegedly didn't hit the stage to after 10 p.m.
As for the agreement had everything went well the rapper was supposed to get paid via a university check, which was to be mailed the day after the concert.  Obviously that didn't happen.  So far Fetty's camp is keeping quiet on the issue.  In the meantime the schools Online Athens reports they're holding on to the money and contacted the rappers management, RGF Productions, to discuss the matter and possibly resolve the matter. But there's no guarantee they're gonna pay-up. After all they shelled out a pretty penny for Fetty's rider too. Peep the rider Fetty and boys demanded for his 100k show below:
Salmon – grilled or broiled (well done)
One hundred chicken wings (variety of sauces)
Fifty pieces of grilled or fried shrimp
Popeye brand chicken (assorted pieces of 6)
Two pizzas (plain)
Two pizzas (pepperoni)
One bag of Doritos
Six protein Balance bars
Dessert platter including banana pudding and carrot cake
Assorted fruit platter
Variety of cold beverages — water, soda, iced tea, Red Bull
Here's another thing, students in attendance weren't feeling Fetty's performance at all and blasted the rapper on social media.  I'll keep you posted with further details as more info becomes available.  Meanwhile to get the news on all things entertainment, listen to Tha Wire every weekday at 12:50 p.m and 3:35 p.m on The Peoples Station 107 Jamz.