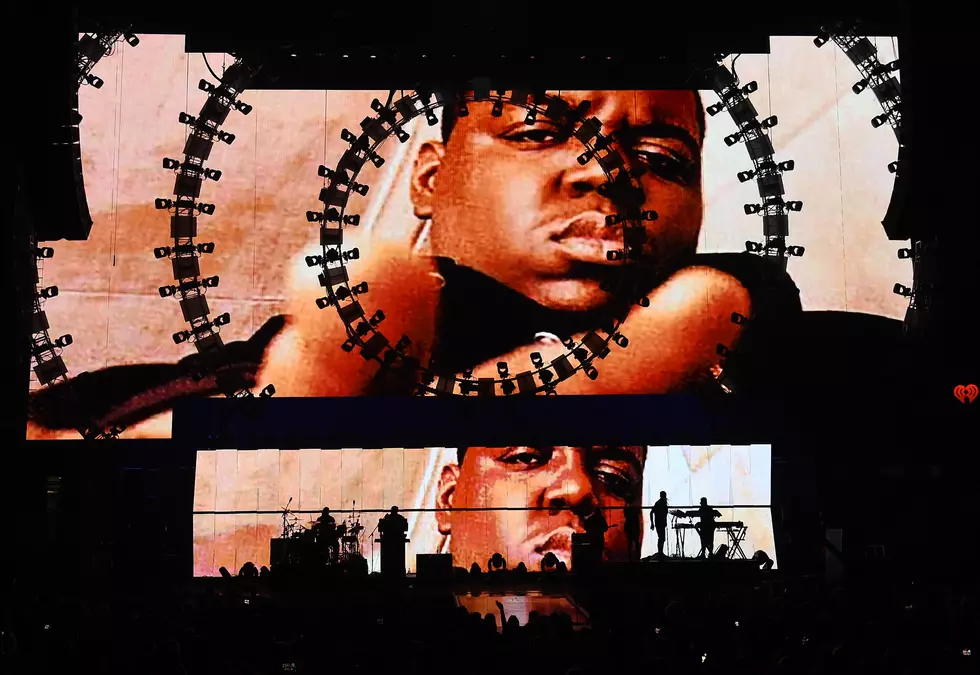 We Honor The Legacy Of The Notorious BIG Today At 5
(Photo by Ethan Miller/Getty Images for iHeartMedia)
Today marks the 23rd year since the passing of the Notorious BIG. I remember waking up on a Sunday morning and hearing on the radio that he had been killed in California. I think I was stunned to say the least. While it's not a good feeling to lose anyone. We didn't seem to be losing rappers every other day like we do today. I hate to even say that, but it is true.
I remember hearing Biggie for the first time when I was in Meridian and  the song was Party and Bull. It was on Uptown Records and it was a true New York anthem that had the radios and the clubs poppin. So to hear about the death of someone who I remember from the beginning of his career really hit home.
Today we remember The Notorious Big as DJ Butta will kick off the 5 o'clock hour showing major love to the hip hop icon. Make sure you tune in and spread the word as Butta will take you back to the classic joints from back in the day. We still love you Biggie and your presence is just as strong today as it was back in the nineties.
The Notorious B.I.G- Juicy