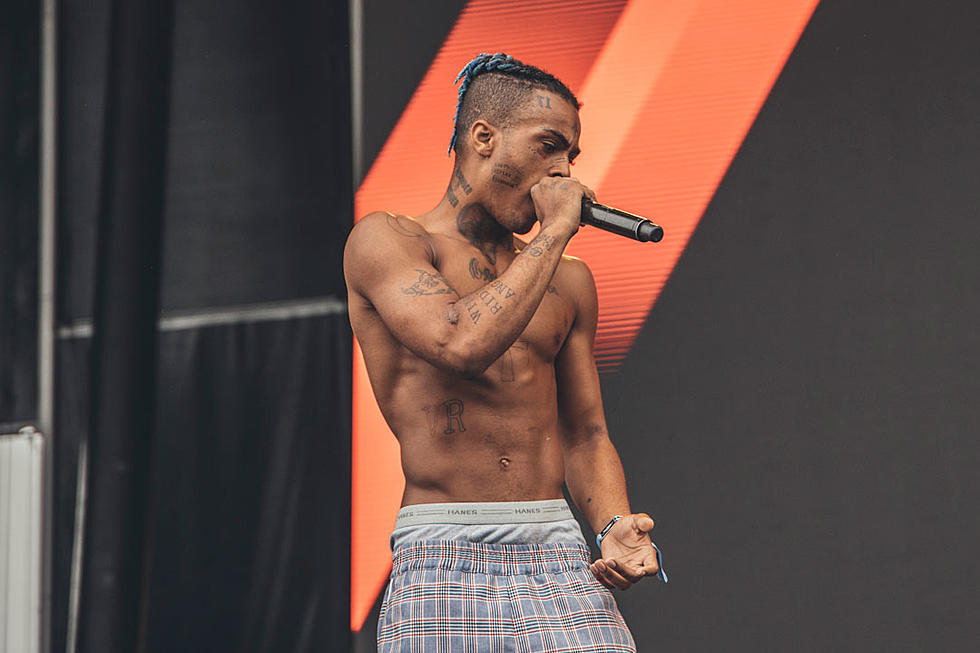 XXXTentacion's Child to Arrive Before 2018 Comes to an End
@theinfamousjc
Now, it's been revealed the child will arrive before the end of 2018. According to a photo of the sonogram, which was posted on Instagram on June 21 and features the date April 23, 2018, as well as the numbers eight weeks and three days, the baby boy or baby girl is expected to arrive in either November or December.
While XXXTentacion won't be around to see the birth of his child, producer John Cunningham, who worked closely with X on his latest album ?, has vowed to be there for the baby. "Going to be the best godfather I can for you baby jah," he tweeted. "Your dad is not easy to impress but we have a lot of time to make him proud. Love you already."
XXL previously spoke to Cunningham in April, who revealed to us how he met XXXTentacion. "I was working for a guy named Ben Maddahi, who had a partnership with Ron Perry, who had a publishing joint venture," he said.
"One day, Ron walks into an A&R meeting and was like, 'Who knows who XXXTentacion is?' I was like, 'I think he's a star. You should try and sign him.' Ron ended up signing X to a publishing deal, and that's how I met X," he continued. "I met him under the pretense of Ron telling him, "Hey, here's this kid John who's gonna make sure everything at this session goes smoothly."
Following Williams' arrest, two more warrants were reportedly issued in connection with the shooting, but those suspects have yet to be arrested.
Check out the sonogram below.
See Behind-the-Scenes Photos of XXXTentacion at the 2017 XXL Freshman Shoot