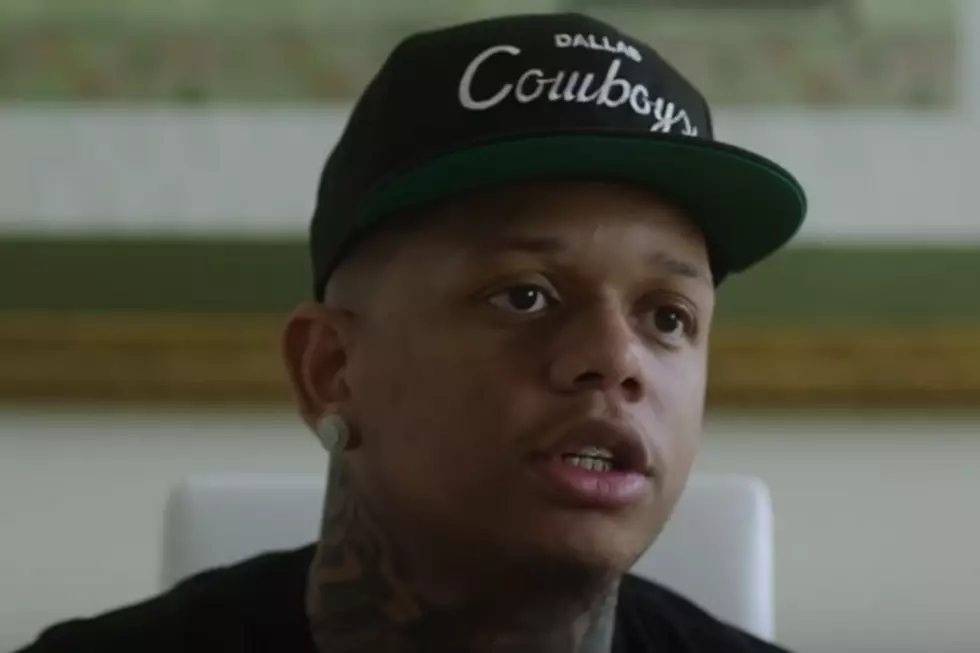 Yella Beezy Details the Rise of His Local Hit "Trap in Designer"
XXL
"The music was secondary, I was good at sports," Beezy reveals to the camera about his initial aspirations. "I was really good at football and basketball, especially football. I really wanted to go pro at football."
It wasn't until the age of 13 that Beezy started rapping and recording his first CD of music. "But as far as actually getting my first big shot at it, it wasn't until I was 26 and I have been grinding since I was 13," he says. Beezy has been putting in work for 13 years.
Although the 26-year-old artist was putting in the work by consistently dropping mixtapes, it was hard for him to get any notice on local radio stations in Dallas. Beezy was getting frustrated but thankfully, Beezy's mother continued to encourage her son to keep making music.
"I think Beezy got frustrated because it wasn't going as fast as he wanted to do," she tells the camera. "And I used to always tell him, 'Don't give up, you got this, you got this, keep going.'"
Eventually, the streets selected Beezy's 2015 song "Trap in Designer" and it took off for him.
"In Dallas, it's fashion city," Beezy says about the trap music-inspired banger. "The girls want the niggas who are dressing fly. Niggas feel like if he ain't wearing this or if he ain't wearing that he ain't got no money. It's like a big fashion show."
"Niggas are really hustling out of lofts and condos...and big houses," he continues. "Everyday you step out you got to be looking presentable. Ain't no basketball shorts none of that. Niggas be coming out in designer just to go to the store. It's the first song that took off and we were really just living what we were talking about."
DJ Kayotik, of 97.9 The Beat in Dallas, admits that he never played any of Yella Beezy's music until a friend informed him about the street buzz surrounding "Trap in Designer." He then started playing the song in the clubs and saw the fans' immediate reaction. "I got on the horn [to call Yella Beezy]," he tells the camera. "Yo, I've been slippin', but I'm not slippin' no more. Whatever you need I got cha. From that day forth, I saw Yella everywhere I went."
"I'ma put it like this, if I was from Atlanta, "Trap in Designer" would have been a 'That's on Me' of that time period," Beezy adds. "Me being in another market it woulda blew me bigger than what I was coming from Dallas."
In the documentary series, which was produced by Beezy's team, fans are also introduced to Yella's mother, manager and grandmother in part two of the series, which will be rolled out online on a weekly basis. The first two episodes will be hosted on XXL's YouTube channel, while the final three will live on Yella Beezy's account.
Watch episode two of Yella Beezy's documentary for yourself below.
See 29 of the Greatest Hip-Hop Documentaries of All-Time